Book Corner
Reading gives us somewhere to go when we have to stay where we are.
Welcome to Southfield Junior School's online book corner! Here you will find a selection of book recommendations which have been organised into year groups. Browse through the titles and you never know, you might find your next great read!
A book dedicated to the NHS and one for everyone to enjoy together: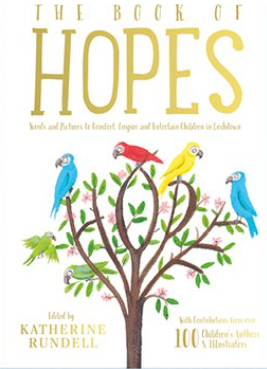 The Book of Hopes
Completely free for all children and families, this extraordinary collection of short stories, poems, essays and pictures has contributions from more than 110 children's writers and illustrators, including Lauren Child, Anthony Horowitz, Greg James and Chris Smith, Michael Morpurgo, Liz Pichon, Axel Scheffler, Francesca Simon, Jacqueline Wilson and Katherine Rundell.
The collection, published by Bloomsbury, is dedicated to the doctors, nurses, carers, porters, cleaners and everyone currently working in hospitals. Use the link below to access the book online.
https://literacytrust.org.uk/family-zone/9-12/book-hopes/
Year 3
Gobbolino the Witch's Cat by Ursula Moray Williams
Gobbolino is no ordinary cat. He has sparkly whiskers and can perform a variety of magic tricks, including turning mice into toads for stew! The witch wants him to learn more magic spells and become a great magical cat, however all Gobbolino really wants is to be a normal, ordinary cat. Join him as he sets off from his home with the witch to find a normal, ordinary family that he can call his own.
More amazing book recommendations for Year 3
An Alphabet of Stories by Oliver Jeffers
Did you know that each letter of the alphabet has its own story to tell? Well look no further than this book! Oliver Jeffers takes you on a journey through the alphabet from an astronaut who is afraid of heights to the famous detectives: Owl and Octopus! Enjoy these funny and mischievous mini-tales that might inspire you to create your own!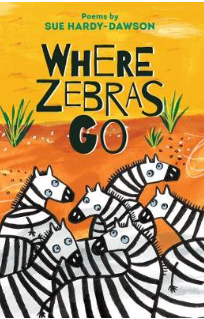 Where Zebras Go by Sue Hardy-Dawson
Are you ready to go on a magical journey across the Savannah, into fairy tale realms, back into the playground and through the seasons? Immerse yourself in these wonderful environments and meet the interesting animals and mythical beasts along the way! After reading, maybe you'll be inspired to start writing your own collection of poems!
The Street Beneath My Feet by Charlotte Gullain and Yuval Zommer
Have you ever wondered what lies beneath your feet as you go for your daily walk? Well, look no further than this book! The Street Beneath my Feet allows you to see what goes on underground, including pipes and electricity, but also what lives and is buried beneath the pavements that we are walking on. Keep peeling back the layers to find the hidden gems that can be found under our streets!
Madame Pamplemousse and her Incredible Edibles
Join Madeline as she escapes from her Uncle's horrid restaurant and finds delights in Madame Pamplemousse's enchanted shop. Alongside the cat Camembert, Madeline and Madame Pamplemousse create magical culinary delights and overcome challenges together. There are two more in this series so keep a watch out for them!
The Boy who Grew Dragons by Andy Shepherd
When Tomas discovers a strange, old tree at the bottom of his Grandad's garden, he doesn't think much of it. But then he finds that the tree is growing fruit that he has never seen before so picks it and takes it back to his Grandad's house. Little does he know that there is a dragon inside! Join Tomas on his new adventure with his pet dragon!
Year 4
I'm Just No Good at Rhyming by Chris Harris
Have you ever wondered if there is more to poetry than just trying to make the ends of your sentences rhyme? Jump into this book of poems that are funny, positive, and sometimes disgusting! Enjoy reading about the 'The Island where everyone is Toby', 'The One-Eyed Orr' and many more! And to entice you even more, this poetry book is also full of surprises including the mystery of the misnumbered pages that can only be deciphered by a certain code-cracking poem. Enjoy!
More amazing book recommendations for Year 4
Big Ideas for Young Thinkers by Jamia Wilson
Have you ever thought of big questions that you're bursting to ask and find out the answers to? Author Jamia Wilson felt exactly the same when she was your age so has designed this book which answers some of those big questions that you may have. From 'what is imagination?' to 'what is human nature?' and 'why do we love?' explore the answers to these questions alongside learning about famous people who have attempted to answer them! Maybe you'll find the answers that you've been looking for 😊
The Five Realms: The Legend of Podkin One-Ear by Kieran Larwood
"A thick white blanket covers the wide slopes of the band of hills known as the Razorback Downs…" Join Podkin as he leads his warren and attempts to protect them as their home is torn apart by the most terrifying enemy rabbit-kind has yet to come across: the Gorm! This is an edge-of-your-seat adventure which will have you hooked form beginning to end!
I Don't Like Poetry by Joshua Seigal
What do you mean, "you don't like poetry?" Then you must have never come across Joshua Seigal's amazing collection of poems! Whether it is poems about the joy of books or the powers of fried chicken, there will be a poem in here that persuades you that poetry is one of the best versions of writing! And who knows, your new-found love of poetry might inspire you to create your own!
Shackleton's Journey by William Grill
Open this book to uncover a world of adventure and daring acts! Through beautiful illustrations, you can follow Shackleton on his amazing voyage and understand what it took to travel as far as he did. Discover how many were in his crew (animals as well!), his supplies and how his boat compared to the Arctic landscape that he covered.
The Great Chocoplot by Chris Callaghan
"In six days there will be no more chocolate in the world…ever!" Join Jelly and her Gran as they try to uncover what is really happening. Follow clues and a prophecy that has been written on an Easter Egg to determine whether the chocolate really is running out or a greater mastermind is at work! Hopefully Jelly and her Gran can solve the mystery in time!
Year 5
The Train to Impossible Places by P. G. Bell
It's not every day when a magical train arrives in your hallway, but this is where we enter this magical story and join Suzy on board the Impossible Postal Express. Suzy jumps onto the train which is destined to deliver packages throughout the Union of Impossible places. However, it isn't long before a battle commences between good and evil and it is down to Suzy to overcome the challenges ahead and embrace the adventure that awaits her. Fans of Harry Potter are sure to enjoy this magic-filled book!
More amazing book recommendations for Year 5
A Kid in My Class by Rachel Rooney
Join a new set of classmates in this fabulous collection of poems. Meet the shy one, the pushy one, the whizz kid, the daydreamer and not forgetting the class pet in this wonderful collection of funny and imaginative poems. These poems represent a variety of people and although one poem might not reflect you completely, you might find a mixture of characteristics that are familiar. The poet believes that she can spot herself in her book; can you?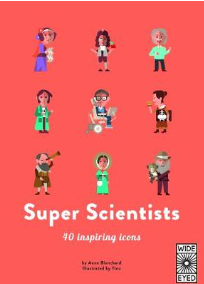 Super Scientists by Anne Blanchard
Are you ready to meet 40 inspiring scientists? Within Super Scientists you will find interesting scientists who are waiting to showcase to you their greatest ideas and inventions. Find out how they spent their lives asking questions and making leaps and bounds in the worlds of Science and Technology.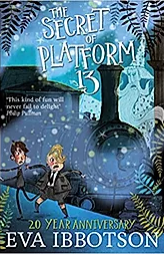 The Secret of Platform 13 by Eva Ibbotson
Did you know that under Platform 13 at King's Cross station in London there is a secret door? And only once every nine years does this secret door open and four mysterious creatures: an ogre, a hag, a fey and a wizard emerge on a quest to find the Prince of their land who was stolen as a baby. Join them to find and convince the young Prince to return to his homeland.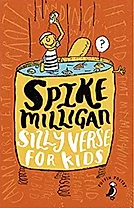 Silly Verse for Kids by Spike Milligan
Indulge in this collection of poems that will have you laughing all the way through. From the absurd to the ridiculous to the sublime, this book of poetry will keep you amused from cover to cover. Maybe you can gain some inspiration from the fab poet that is Spike Milligan and create your own Millligan-esque poem!
Hidden Figures by Margot Lee Shetterly and Laura Freeman
Have you ever wondered about who was behind the great space race of the 1940s in America? Computers is not the answer! During this time, computers of a high standard were a mere distant invention and instead it was people that did all the work that computers now do. Follow the inspirational journey of four women who helped NASA to put a man on the moon.
Year 6
The Lost Words by Robert MacFarlane
Have you noticed that during lockdown nature seems to be thriving more than ever? Flowers and trees are blossoming, birds are singing, and nature is healing itself again. Delve into The Lost Words to recover words and names from nature that are on the verge of disappearing and bring them back to the surface by speaking, shouting and singing them aloud for all to hear. Heal the absence of this part of our language in the same way that nature is healing itself too.
More amazing book recommendations for Year 6
50 Things that You Should Know About the Second World War
Following on from our celebrations of the 75th Anniversary of VE Day, immerse yourself in this book to learn more about what we were celebrating and why. Using timelines and maps, this book introduces you to the key events that happened during WW2 including the countries that were involved, weapons used, the cost of the war and the effects on the home front. A perfect book to dip in and out of to extend your knowledge of the Second World War.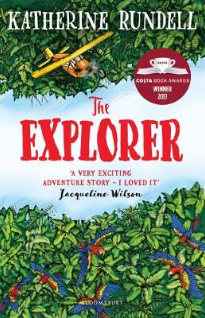 The Explorer by Katherine Rundell
Four children have crash-landed in the middle of the Amazon rainforest and are miles from civilisation; they are utterly alone and in grave danger. Join them on their journey to escape the depths of the rainforest and negotiate the jungle in order to find a way to salvation. On discovering signs that someone has been there before them, they begin to question whether there could there be a way out for them after all?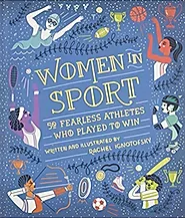 Women in Sport by Rachel Ignotofsky
Read this book and join in the celebration of the success of 50 tough, bold and fearless women who paved the way for today's athletes. Reintroduce yourself to well-known, modern-day greats, such as Serena Williams, alongside getting to know more about their famous predecessors. Maybe you'll uncover a new sporting hero or be inspired to try out one of the many sports that are celebrated in this fabulously illustrated book!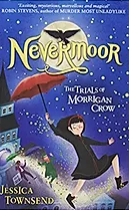 Nevermoor The Trials of Morrigan Crow by Jessica Townsend
Transport yourself into a world of magic and wonder with Morrigan Crow. With unsuspecting objects becoming magical and a series of trials to overcome, this is an exciting adventure story that will have you gripped from the first page. The sequel to Nevermoor, Wundersmith, is also out.
Moon Juice by Kate Wakeling
Indulge yourself in this wonderful collection of poems by Kate Wakeling. Some will make you laugh out loud, others will make you think, and some will make you marvel at their appearance. Allow yourself to be truly engulfed by these amazing poems and maybe one might prompt you to create your own!