ICT and Art
ICT - Week Commencing 8th June 2020
Please see the PDF link below for the ICT tasks that have been set by Mrs Law
Art - Week Commencing 8th June 2020
Please see the PDF link below for the Art work that has been set by Mrs Wild
ICT- Week Commencing 18th May 2020
Hello Year 4,
Please see the PDF below for the ICT work that I have set you for the coming weeks. This week looks a little different as I have set you a whole-school project to complete! Can you either upload to 'Class Dojo' using the paperclip icon or you could email these to the school office? (You will need help from an adult to do this). Have fun and be creative!
From Mrs Law
Click here for the ICT Whole School Project
Art- Week Commencing 18th May 2020
Please see the PDF below for the Art work that has been set by Mrs Wild
ICT - Week Commencing 4th May 2020
Hello Year 4!
How many of you have managed to use Dance Mat Typing? Each week we learn lots of different skills in ICT but learning to type correctly is really important. Go on, have a go and let me know how far you managed to get.
https://www.bbc.co.uk/bitesize/topics/zf2f9j6/articles/z3c6tfr
How does a computer work? How do we get computers to do what we want? These are questions that school children need to know. You can find all the answers using the learner guides on the BBC website links below. You may notice that I have linked you towards both KS1and KS2 learning, I have done this so that you might find a level that you are comfortable with. This area will be quite new to you, and is one which we were going to cover this term. I would like you to look at the clips and watch the videos and play the games provided. Please don't watch them all at once, it is too much to take in, and you will get really bored. Take your time and enjoy them.
https://www.bbc.co.uk/bitesize/subjects/zyhbwmn - KS1 Computing
https://www.bbc.co.uk/bitesize/subjects/zvnrq6f - KS2 Computing
Using all your fabulous ICT skills, could you create an informative poster about the importance of social distancing, hand washing etc. for our return to school?
Can you create a better poster than me?
Please
do not
copy images from the internet. Try to create your own pictures and make the writing informative,
co
l
ou
r
ful
and
large.
Try using insert, shapes and change the colours.
Remember to use Interland and update your e-safety learning.
https://beinternetawesome.withgoogle.com/en_us/interland
Did any of you manage to create any animations or games in Scratch? If you make mistakes, great, that is how we learn. Try to fix it by 'de-bugging' it and try again.
Have fun and stay safe on the internet and remember never give out personal information and if you need help, ask a responsible adult.
Mrs Law
Art - Week Commencing 4th May 2020
Please see the PDF below for the Art work that has been set by Mrs Wild
ICT Home Learning- Week Commencing 20th April 2020
Art- Week Commencing 20th April
For our next project we are going to look at Mythical creatures. I am however looking forward to seeing your printing experiments…
If you can, have a look at this link. It's one I would have shared with you in class.
https://www.youtube.com/watch?v=QgLzwPQB0_4
Choose a challenge
Challenge 1
I have a game for you. Using strips of paper, have a go at this. I have attached an image to show how they might look, once unfolded.
You need to work with someone for this one. Or even better have a few of you taking it turns with more than one strip of paper. I shall give instructions for two people.
Make the folds (4)
Person 1, draws the creatures head. DON'T LET YOUR PARTNER SEE! (Leave two little lines or dots so the next person knows where to start from) And fold the paper so they can't see.
Person 2 draws from the neck to the hips. (Again, leaving marks to show where the next stage starts and keeping it a secret)
Person 1, Draws from the hips to the knees! (Same as above!)
Person 2, finish off the creature.
Unfold and reveal your creature
Challenge 2
Have a look through either books or the internet to find a favourite creature. Have a go at sketching them.
Be inspired but if no luck seeing anyone/thing, make one up!
Tip: I find Aquaman inspiring and he has some awesome creatures under the sea to hang out with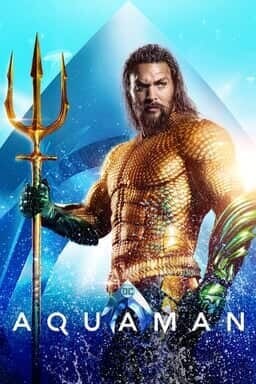 Mrs Wild