ICT and Art
ICT - Week Commencing 8th June
This week, there are two tasks for you to have a go at:
Don't forget, you can use ICT to present any pieces of your work you complete!
ICT - Week Commencing 18th May
Hello Year 6,
Please see the PDF below for the ICT work that I have set you for the coming weeks. This week looks a little different as I have set you a whole-school project to complete! Can you either upload to 'Class Dojo' using the paperclip icon or you could email these to the school office (you will need help from an adult to do this). Have fun and be creative!
ICT Whole School Community Challenge
From Mrs Law
ICT - Week Commencing 4th May
Hello Year 6,
I do hope you managed some of the tasks set for Computing. Did any of you complete Dance Mat Typing to the end and has your typing improved? Why not challenge yourself to do it again, only this time improve on your speed. I am hoping to see you either 'touch' typing or your 'much improved' typing when we get back to school!
https://www.bbc.co.uk/bitesize/topics/zf2f9j6/articles/z3c6tfr
Click here to see other fun activities to complete!
Mrs Law
ICT- Week Commencing 20th April
Year 6,
I know you all love using BBC Dance Mat Typing in school. 😊 If you can continue this at home, it would be a great opportunity to enhance your typing skills which are very important. Trust me! I have set Year 5 a challenge to start at the beginning and try to get to the very end. Do you think you could manage that too?
Click here to see the challenge
Mrs Law
Art - Week Commencing 8th June
A new term of work! 😊 Yay, I hear you scream…
I have been thinking about my own "Bubble"
What has it held? What have I done? How have I spent my time?
We all look at the world differently and that's awesome, we should, we are all individuals after all.
However, I have thought about this bubble and thought about how we could bring a sense of togetherness and community but in a safe and of course artistic, creative way.
Here's what I'm thinking… In the puzzle piece template, I am going to use whatever I wish to fill every space of it with me. (Not going out of the lines though as it needs to be cut out). My thoughts, feelings, what I have been doing, how I have kept busy, things I look forward to doing again, my emotions and ideas.
For myself this will include my name, somewhere. It may be hidden or it may be bold.
Because it will be personal to me, I know you will all look at it with this in mind as I feel sure that each and every one of you will respect the individuality of each other and the way you wish to present and represent yourself in your own puzzle piece.
This will start as a year 6 task. However, I would also like to encourage all employees of school, that are on site as well as at home to also join in. Why stop there! Parents and carers are also welcome to add to our art piece. This is a community after all.
I wonder how many pieces to our puzzle we could get back? How far can our little community reach?
Sticking to the same size piece of puzzle will be key to us fitting together but hey, what's inside counts.
Mrs Wild 😊
Art - Week Commencing 18th May
Zentangles. (Our final lesson)
I'm sure you have now become Zentangle legends and there is little left for me to teach you however, I am going to endeavour to inspire you once more…
I have added two designs. The ice-cream, I feel you will make light work of and be able to recreate a version for yourselves.
The bird is a slightly different challenge. It's for you to think about how you can introduce colour. Could you perhaps add flavours to your ice-cream?
Remember, Zentangles are a great mindfulness exercise and for those that also enjoy using henna designs, they do link.
(Remember, safety with henna, never buy black henna and always follow skin test recommendations, with an adult. The dodgy stuff can burn your skin)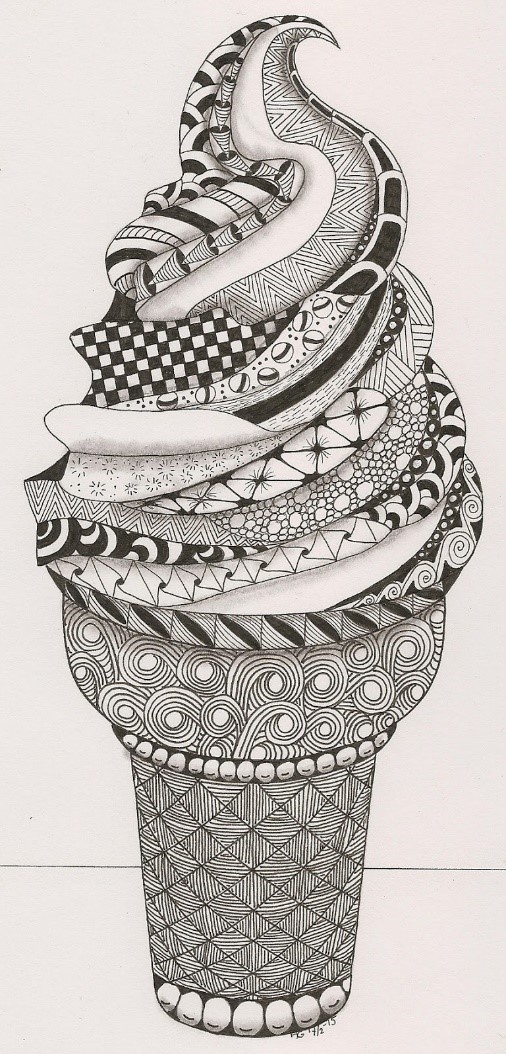 Have fun, Zentangle legends, Mrs Wild 😊
Art - Week Commencing 4th May
Following on with Zentangles.
Stage two; You should now have a good bank of patterns to work with.
Using a design (see below) or one you find yourselves, begin to fill each section in using a pattern of your own choice.
If the design is symmetrical, use it to your advantage. Repeating the mirrored pattern can help.
Use the pattern that best fits the space! If it's a big space and an intricate design you could be working on it longer than your patience allows…
Use a different pattern for every space, if possible. If not just don't repeat them next to each other!
I have found a design that is very similar to a completed one. This shows how to section your creature if it isn't already done for you.
You can always refer to books or the internet if you have access to further investigate the animal's shapes/curves/wings/etc.
Here are a couple of additional designs (see below) to keep you busy. Happy doodling!
Mrs Wild 😊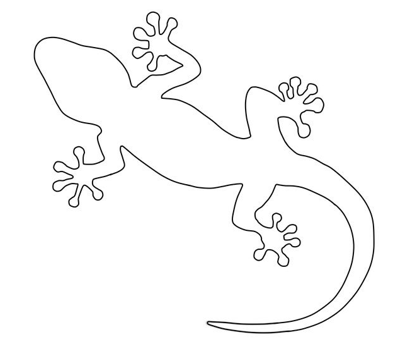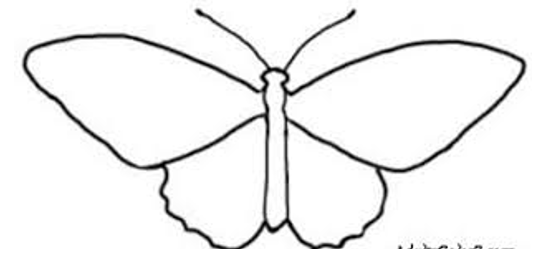 Art- Week Commencing 20th April
A new challenge! This term our task is looking at Zentangles. They are such a good tool/method to have under our belts as the skills are great for mindfulness artwork.
I'm going to ask you first to take some time preparing.
As in all of our art, this is a vital stage and really sets the way for whatever project we then look at. With this in mind, please take time with each stage, it really will help your final outcome. (Perhaps parents could email in results…)
Mrs Wild
Stage 1.
Practice pattern. You need a good balance of different sized shapes/patterns that you can later use.
Notice some are extremely small and detailed whilst others are fairly basic but bold.
For this task, I would like you to just use a black pen. (If possible, if not just stick to one colour or pencil).
You can use the template below or just go freehand. Working in a curve can help for the next stage though!