Year 5 Classes
Our two Year 5 classes are called Hazel and Elm. The Year 5 pupils are taught by Mrs Courtney and Miss Painter and supported by Mrs Morgan and Mrs Franklin.
During PPA each week, the children are taught by Mrs. Law. They have specialist computing lessons in which they learn, practice and apply different I.T. skills to complement in-class learning. The children also learn about e-safety.
The year 5 children take part in P.E on a Monday afternoon and Thursday morning (swimming).
Terms 1 and 2: To Be Or Not To Be
Please see the PDF below that outlines the content of the children's learning for autumn term.
Autumn Term - To Be Or Not To Be
Currently Reading
In our daily read session, we are currently enjoying Diver's Daughter by Patrice Lawrence. The opening quote of the story 'I hit the water. No, it hit me.' sparked some interesting discussions about the story and its main character. We are looking forward to finding more about what lead up to this moment.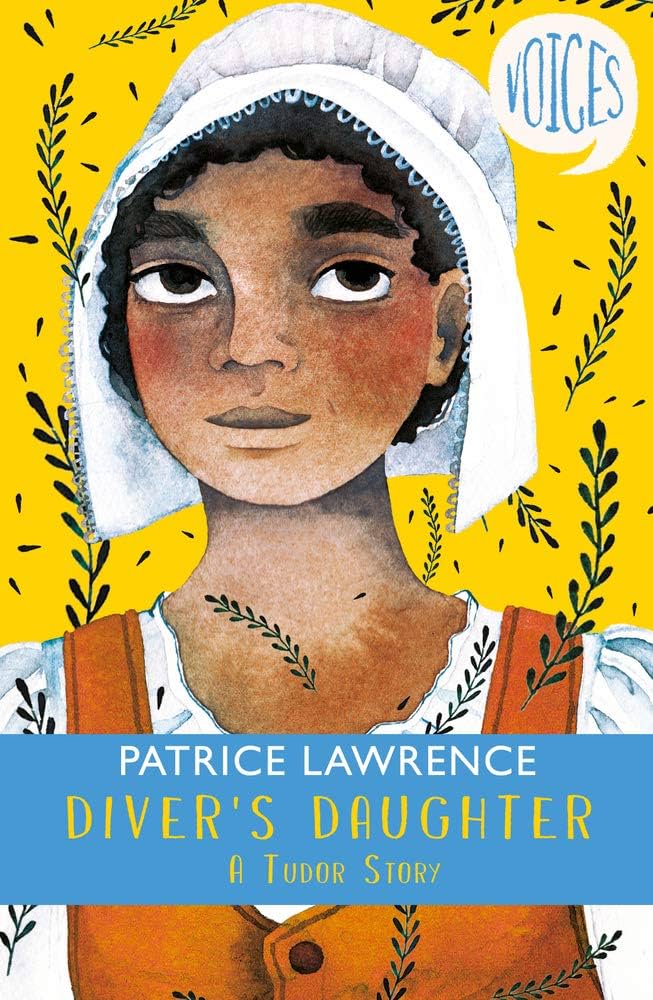 About the book...
When Eve and her mother hear that one of the African divers sent to salvage the Mary Rose is still alive, and that another wreck, rich with treasures, lies nearby, they set out to find him. This dangerous journey might change their lives for the better, but prejudice and betrayal put mother and daughter terrifyingly close to one of the worst possible accusations of Tudor times.
In the end, how can a girl whose fear of the water paralyses her save her mother and make sure they both get to live the life they deserve?
Roald Dahl Day
To celebrate Roald Dahl day, we took a closer look at the rollability of fruit to determine which would have been James' best escape route in James and the Giant Peach. The children had great fun making their predictions and designing a ramp in which to roll their fruit down. They also had to think of a breaking mechanism - how were they going to stop their fruit from rolling too far and getting squished? The children ensured that their tests were fair and concluded a winning fruit; James' best escape route would have been in a grape - especially one that is perfectly spherical!
What Year 5 have been up to!
Topic
Following on from the amazing research that the children completed about Henry VIII, they all rote a super biography about him. Their biographies focussed on his early life, how and why he became King, the significant impact that he had on England's religion and his many wives! It was a pleasure to read the children's work; it is clear to see how much they have enjoyed the topic and how much they have learned about Henry VIII. Well done Year 5!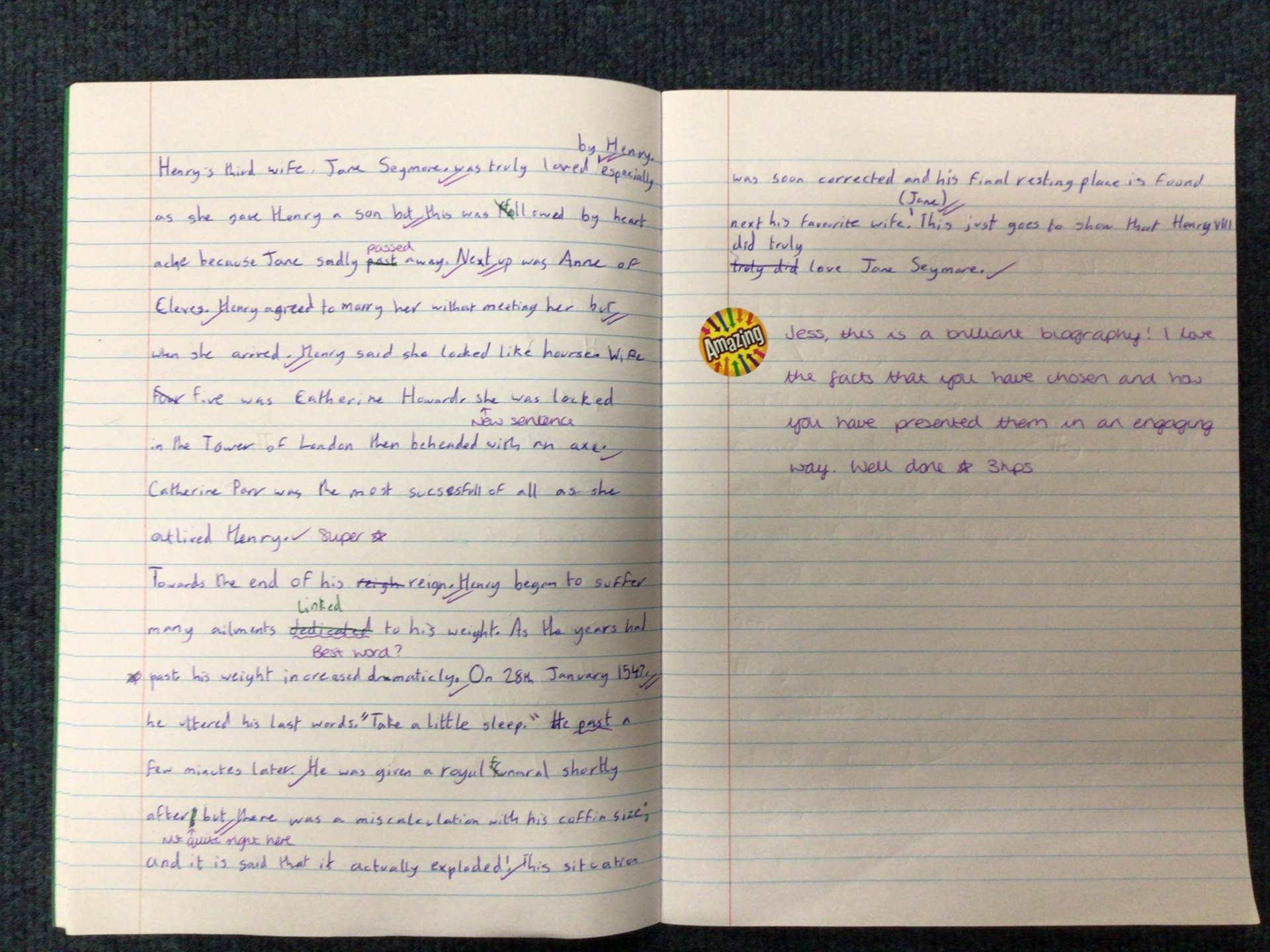 English
In our English lessons, Hazel and Elm class have been following the story of Macbeth by William Shakespeare. We started our topic by creating our own potions in the style of the tree witches before looking more closely at the most effective way to rule a kingdom. The children then went on toe write a letter in role as Lady Macbeth persuading her husband to commit a terrible crime. One morning, the children came into school to find out that the crime had been committed! The were given time to explore the scene and interview key witnesses. The children then became journalists and wrote newspaper articles about the incident.
Maths
In our Maths lessons, the children have been taking a close look at all things related to Written Methods! They refreshed their knowledge of column addition and subtraction followed by multiplying and dividing by multiples o 10. As usual, the children's attitude towards their Maths learning has been excellent and we couldn't be more proud. We are sure that this will continue as we head into the realm of Fractions!