Year 6 Classes
Our Year 6 classes are taught by Miss Little and Miss Howes.
The two classes are called Oak and Rowan.
During PPA each week, the children are taught by Mrs. Law and Mrs. Wild during specialist computing and art lessons in which they learn about, practice and apply different I.T. and artistic skills to complement in-class learning. The children also learn about e-safety.
Message from your Teachers - Week Commencing 11th May
Hello Year 6!
We thought it was time to share our 'happy news' and yes, this means talking about dogs!
Recently, Oakley joined the 'Little' household! You may recognise the name because you all helped in choosing it! It was a close call between Oakley, Buddy and Jasper. He is a German Shorthaired Pointer and is currently 8 weeks old. He is joy to have around and loves getting up to mischief! One of his favourite toys is a bone that Duke gave to him as a welcome home gift 😊
Duke is full of beans as ever and enjoys nothing more than running around the fields with his frisbee. He has also become a bit of a sun worshipper; we often find him curled up in sun fast asleep! Duke also loves fuss and cuddles from myself and Dan and one of us often has him sat on our laps whilst we are working 😊 Duke is incredibly excited for one other special reason: he will be turning 1 next month! The birthday countdown has begun!
It is fair to say that both of the dogs are enjoying life at home and they cannot wait to meet each other.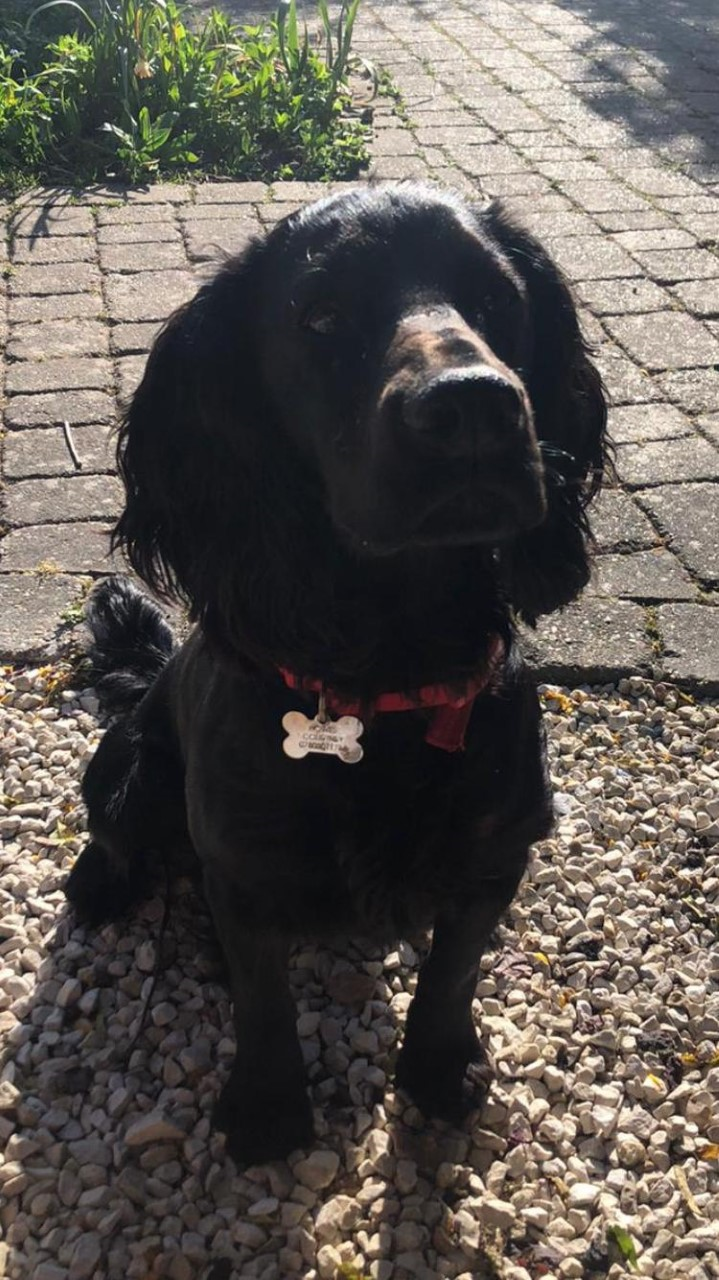 Hello Year 6!
We want to share a poem with you to mark what would have been SATS week. We hope you enjoy it.
To all our Year 6's,
As SATS week arrives it is not quite the same,
The tests that were printed this year never came,
The displays all still up; walls full of Maths 'rules',
But Year 6 very different, at present, in schools.
For some of you, happiness, lots of relief,
For others a sigh of pure disbelief,
That you worked really hard in advance of this week,
Expected and Greater Depth marks you did seek.
Algebra, fractions, the times table drills,
Inference, retrieval, in-depth reading skills,
Past, present, progressive and all the SPaG terms,
You've practised and mastered them over the years.
Fear not though, the SATS, yes, won't happen this term,
But remember tests don't measure everything you learn,
Primary subjects are varied; you've always tried your best,
And many of those skills you've gained, can't be defined by a test.
So hear at Southfield, you've made us so proud,
We sit here with pride and we shout this out loud…
'Year 6 you amaze us, you've come incredibly far…
And we don't need a test to see how amazing you are!'
The Arrival
During our Arrival Topic, we explored the reasons behind people seeking refuge and researched the history of migration. After the Year 6's conducted their research, they created a timeline to show the 'History of Migration in Great Britain'. Here are some of their finished pieces!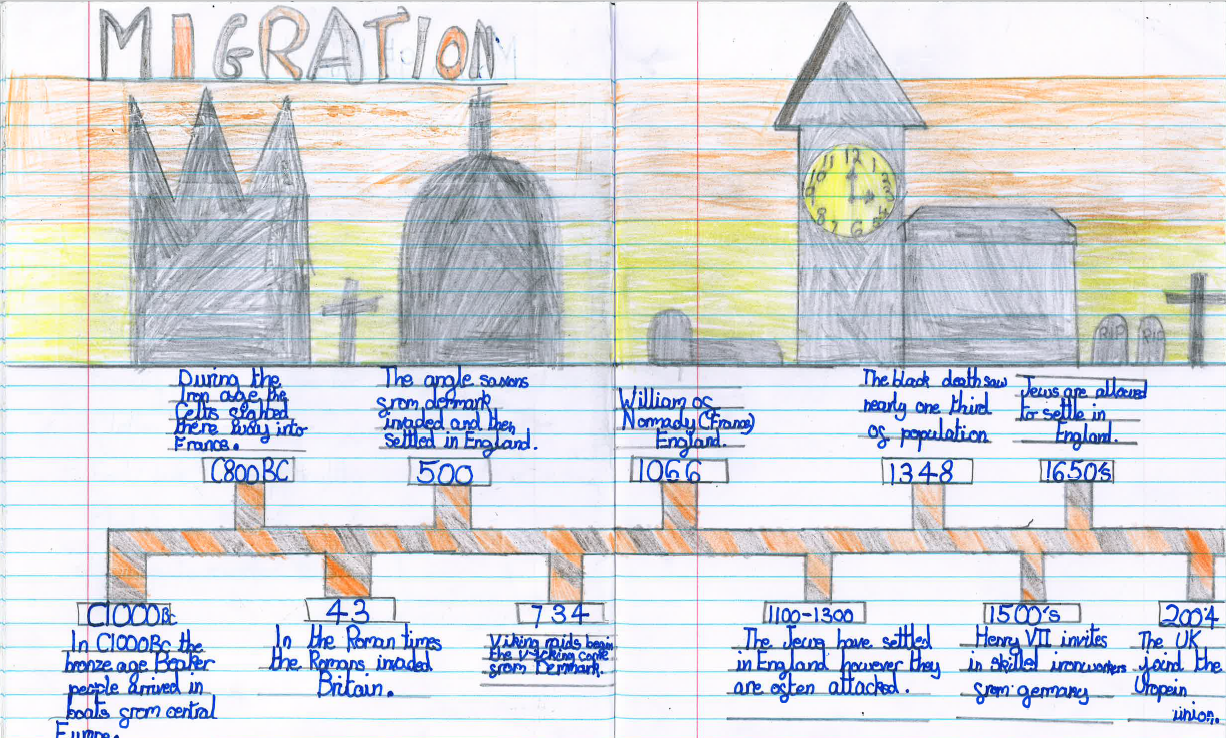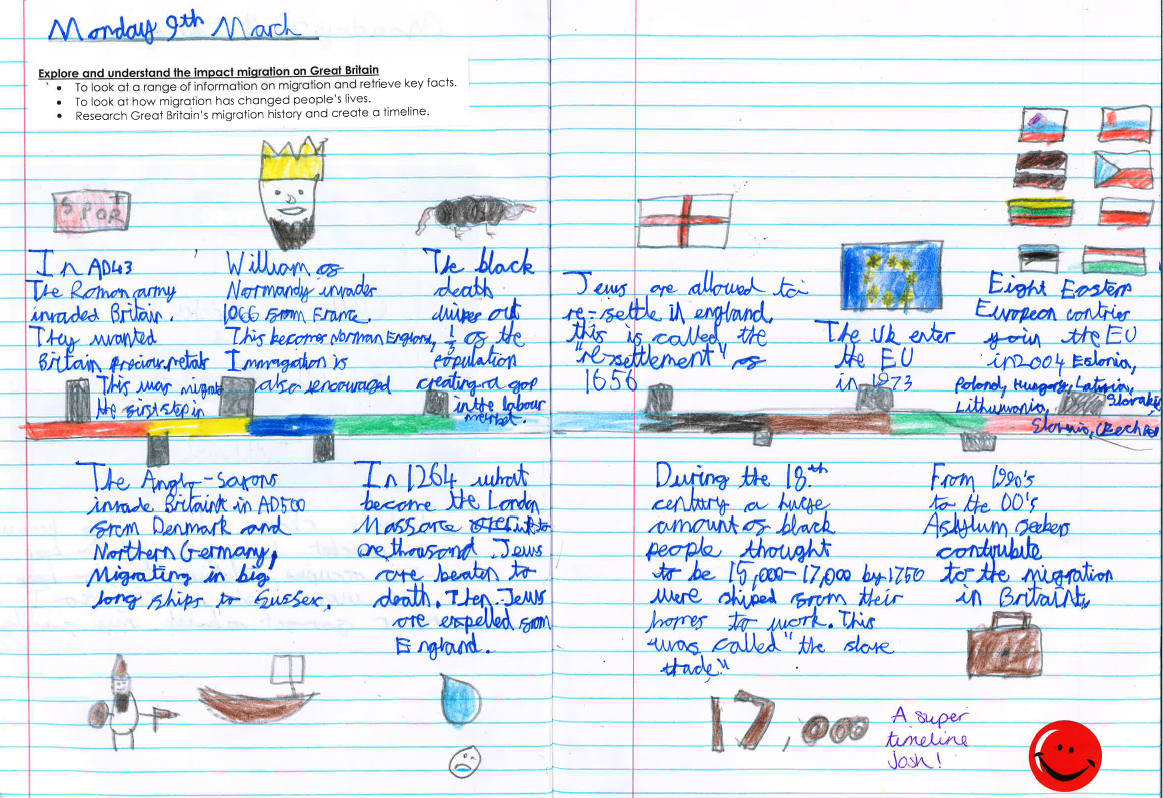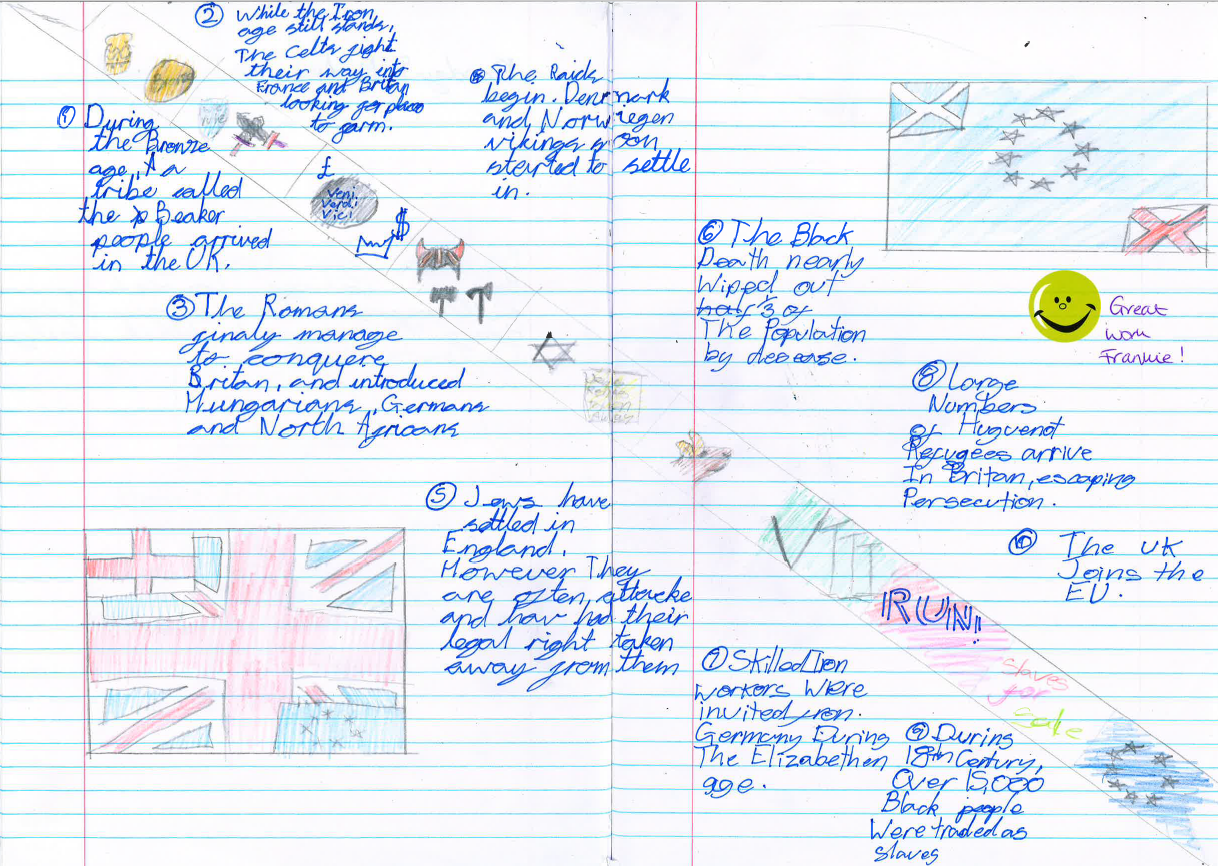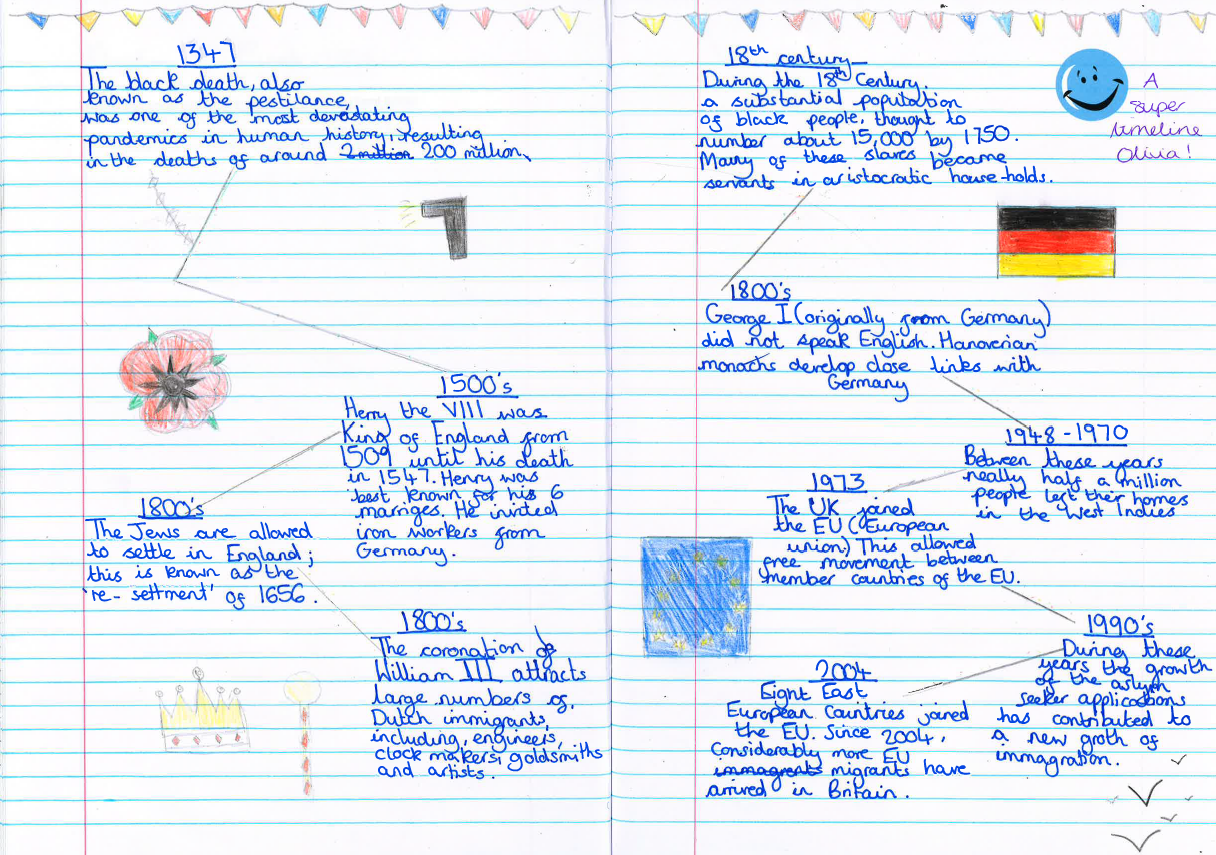 Year 6 SATs evening PowerPoint - click here to read