Chickens arrive and make their new nest at southfield!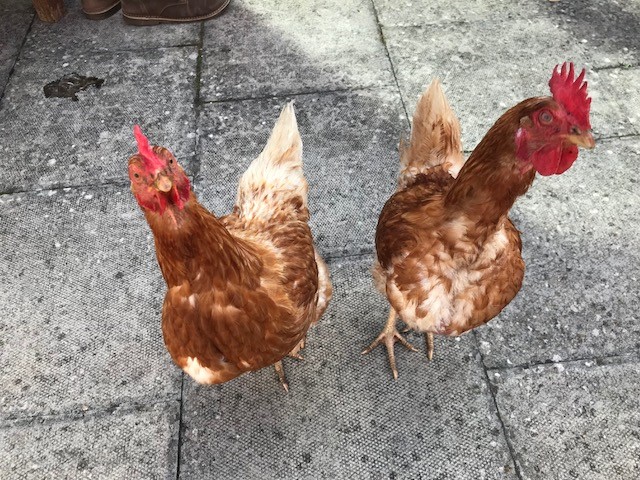 Today (13th September 2018), Mrs. Richardson helped our newest members to Team Southfield to settle into their brand new nesting area.
Big Bird and Attila the Hen arrived to investigate their new courtyard living area and were instantly impressed. They have plenty of space and are enjoying being fed sunflower seeds and blueberries by the children in Year 6 as I type.
Mrs. Richardson will be working with groups of children in all year groups on a weekly basis as the children will be learning how to look after the chickens, collect their eggs, clean their coop and build games and feeding puzzles to keep them entertained.
Huge thanks to Mrs. Richardson for introducing this completely different dimension to learning at Southfield.