Science and Topic
Topic Home Learning - Week Commencing 8th June
BBC Bitesize has a fantastic resource to learn more about Henry VIII. Find out about the effect Henry had on England today and take part in 3 activities to practice and extend your knowledge.
https://www.bbc.co.uk/bitesize/articles/zdj8wty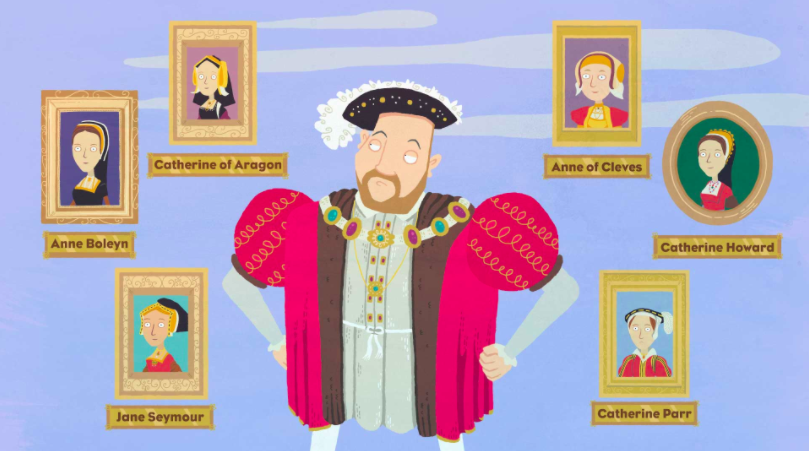 If you were Henry VIII, what would you have done for your country? What would you have changed? Why
Science Home Learning 'Properties of materials' - Week Commencing 8th June
Look around your house identifying different materials used for different purposes and why they were appropriate. Draw a table like the one below and fill it in. Which materials did you see? Which one did you see most of? Where the materials used in the same way?
| | | | |
| --- | --- | --- | --- |
| Material type | Where did you see it? | How is it being used? Why? | Detailed description |
| | | | |

Choose an item to look at in more depth. Write about all the materials that are used in that item. How are they used? Why are they used? Are there any alternatives to the material used? Why could you use that material instead? e.g a bicycle
- Science Investigation

Problem - Which material provides the best insulation to keep an ice cube from melting? Procedure - Create an insulated container for an ice cube. Start with something like a plastic food container with a lid. Add something to provide insulation such as felt, bubble wrap, cotton wool, straw etc... Choose 3 insulators and then create a control for a fair test with no insulation.
Place your containers indoors out of direct sunlight or any other heat source that may affect the experiment. Check your cubes every 10 minutes and record how much they have melted.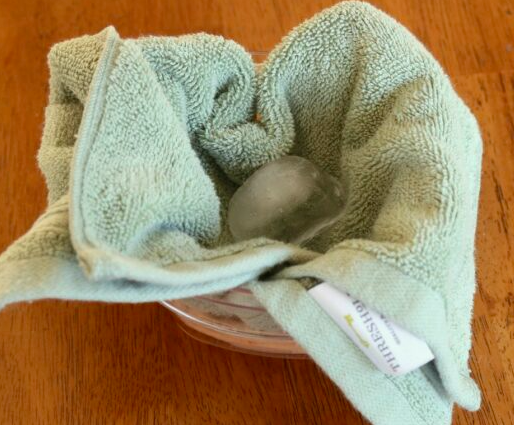 Prediction - Can you predict which insulator will be the most efficient? Can you give a reason why you might think this? Try to use scientific language where possible.
Click this link for resources for the investigation
Science Home Learning - Week Commencing 18th May
Over the past few weeks, you have looked at the life cycle of insects, amphibians and mammals. Now we would like you to have a go at comparing two of them. Choose two of the types of living thing we have studied. Where do your choices live? How have they developed to suit their habitats? What are their habitats like? How do animals reproduce? Have a go at drawing the animals you have chosen and label the key parts of the animal that allow it to survive there. For example, a polar bear has thick fur to allow it to survive the harsh weather.


You can decide how you present your findings. You could use a table or write up the information into a report. You may like to do it on the computer and use word or PowerPoint.
Topic Home Learning - Week Commencing 18th May
William Shakespeare's birthday would have been last month. We would like you to research his life. Where did he live? When is his exact birthday? Why is he famous? Is there anything that Shakespeare created that is still used today? For example, any phrases we still say today? You can decide how you present your findings. Keep it fun!


What is the relevance of 'The Globe' to William Shakespeare? Could you make a model of it? You could use Lego, paper, card or even biscuits! Paper Globe Template - This site has a guide to making a paper version of the famous venue.


What plays did William Shakespeare write? Can you create props for any of his most famous ones? For example, a mask for the masquerade ball in Romeo and Juliet. Could you create a comic strip from a scene in one of his plays? You could use your family and create snapshots of parts of a play. Choose a part of the play to act out and then all 'freeze' and take a photo.
Science Home Learning- Week Commencing 4th May
Identify a local mammal and bird species and research their lifecycle online- what stages of development do they go through? Are there any specialist names for the mammal or bird at specific stages? Can you find out what their gestation period is and the age at which the mammal/bird leaves its parents? At what age do they become an adult and how long do they live on average? Can you then present your findings?


Draw zoological illustrations of the lifecycles of your chosen mammal and bird.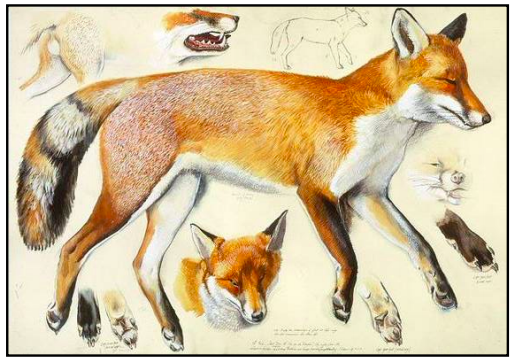 Can you come up with a game to match pictures of mammals and birds to their names at birth and in adolescence and to their collective name?
For example:
The Happy News Project- Week Commencing 4th May
Over the next two weeks, we would like you to focus on a 'Happy News' project. This is a project that is being sent out to the whole school and if you have siblings, you could even work on it together. It is a fantastic opportunity to exercise some of our school values; friendship, awareness, courage, determination, respect and excellence.
Please see the attached sheet for more guidance on how to complete your project. Once you have finished, we would love to see your end results. We have put together a handy guide for you and your parents/carers so that you can upload your work onto 'Dojo' for us to see. Once uploaded, we will select some excellent examples of your work to feature on the school website and twitter page!
The Happy News Project Guidance
Science Home Learning- Week Commencing 20th April
Research the life cycle of insects and amphibians- can you present your findings?
Draw zoological illustrations of the lifecycles of two insects and an amphibian.
Observe and write about insects in your garden, take photos and maybe make a bug house for them.
Please find below some links that might help you with the completion of your science work.
https://www.bbc.co.uk/teach/class-clips-video/the-life-cycles-of-different-organisms/zvh8qp3
https://www.bbc.co.uk/teach/class-clips-video/life-cycle-of-an-ant/zfttscw
Topic Home Learning- Week Commencing 20th April
Over the next 2 weeks, we would like you to do a project on Henry VIII's ship- The Mary Rose.
Find out all you can about the ship:
What was the Mary Rose?
Why was the ship famous?
What does the Mary Rose look like?
Why was the Mary Rose important?
You can present your findings any way you like! We have outlined some suggestions below:
A model of the ship
A non-chronological report
A news report direct from Portsmouth docks
A diary from a poor/rich person on the ship
A horrible history account or song
Make it as exciting as you can! Let's bring history alive!
The following website may be useful in aiding your research https://maryrose.org/about-the-mary-rose/
Music Home Learning- Week Commencing 20th April
I bet you have all been listening to music these past few weeks. Whether it's on the radio, in the background on a film or a TV show you have been watching, music is everywhere. It is good for the soul; it makes you want to tap your toes, clap your hands and even dance. A piece of music can even take you back to certain times in your life.
This school year we have written lyrics to our very own rap songs, listened to different genres of Tudor music and written reviews on each piece, detailing what we liked or didn't like about them. I don't know about you, but I just can't get the Tudor song out of my head, no matter how hard I try. It does make me smile though. 😊
"The Tudor feast laid on the table all the people gathered round
Up on high the minstrels are playing listen to their magic sound."
So, I wondered if you could try to write one of your own Tudor songs. Type up or write your lyrics, make them simple, then add some music if you can. Even if it is just clapping or banging a pot with a spoon to the beat, start creating!
Once you are confident, why not perform it to your family then write up a review of your piece.
Remember have fun, you are all budding musical artists.
From, Mrs Law.
Use this BBC Schools Tudor Music link for inspiration, should you need it.
https://www.bbc.co.uk/teach/school-radio/history-tudors-music/zm4gvk7
Resources
If you have got questions that you need the answers to, or would like to investigate something you have been talking about, this is a great online Encyclopedia that will help you.