Year 4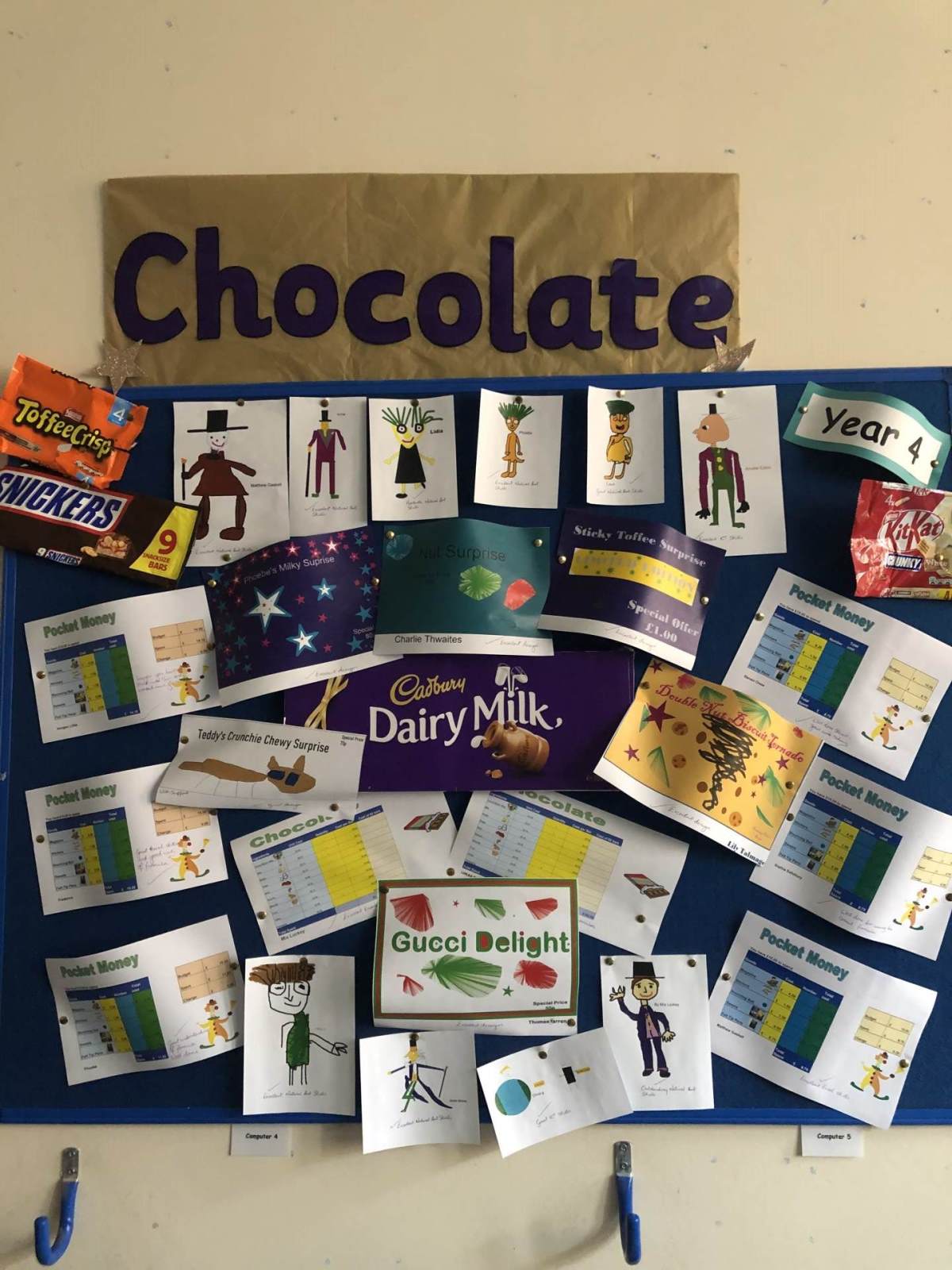 This year, the children have had the opportunity to consolidate the computing skills learnt in Year 3. They have used a variety of Microsoft applications including Word, Publisher, PowerPoint and Excel and have continued to use 'Natural Art' to add drawings to their ICT work. The Year 4 children have also been introduced to 'Stop-Go Animations' and 'Audacity' which was used to create their very own radio-show! As an important part of our computing curriculum, the children have continued to develop their coding skills and awareness of e-safety.
Leon and the Place Between
During this topic, the children innovated the story of 'Leon and the Place Between.' In their ICT lessons, they used Publisher to create a booklet for their stories and used 'Natural Art' to illustrate them. The children experimented with fonts, sizes and colours to bring their story to life and the results were fantastic!
The Iron Man
This year, Year 4 have also used 'Stop Animation' to create an Iron Man animation. They each uploaded their clips into a video editing software and added sound and music. In addition to this, they experimented with different drawing techniques in 'Natural Art' to create a drawing of their Iron Man.
The Ancient Egyptians
This year the children have continued to use PowerPoint to present some of their work. During their 'Ancient Egyptians' topic, the children researched Howard Carter and presented their information on PowerPoint. Additionally, they used a program called 'Audacity' to create their very own radio-show!
Click below for some examples of the PowerPoints that were created.
Charlie and the Chocolate Factory
In their most recent topic, 'Charlie and the Chocolate Factory,' the children were introduced to Excel spreadsheets where they learned to use simple formula to work out the cost of the ingredients needed for a chocolate bar and for the packaging. They then created their chocolate bars using 'Natural Art.'
E-safety and Coding
Each term, the children continue their e-safety learning and continue to develop their coding skills using 'Scratch Desktop.'