English at southfield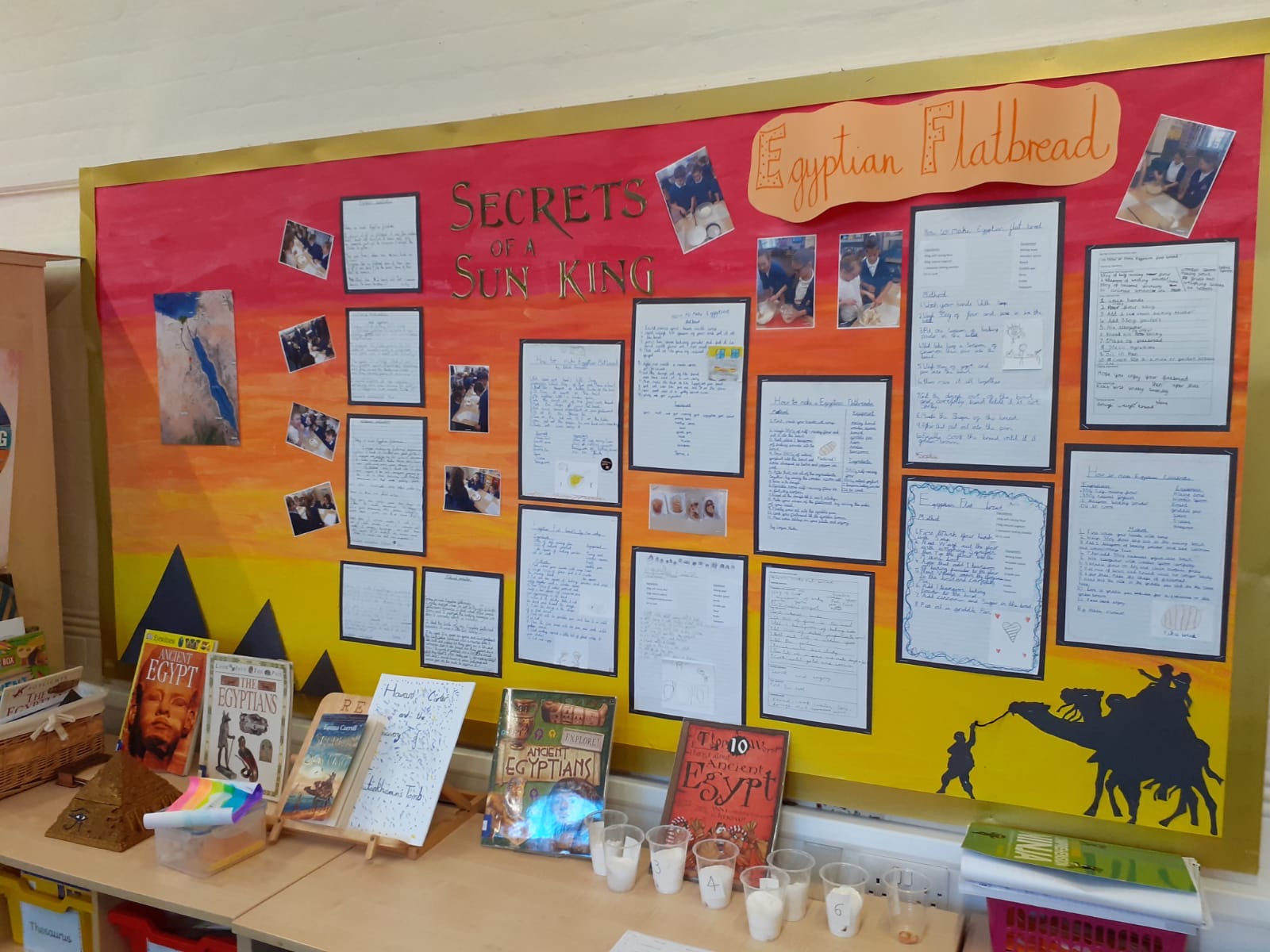 English Intent
At Southfield Junior school, we recognise the importance of English and how it under-pins the whole curriculum and the wider world.
Our aim is to promote high standards of language and literacy by equipping children with a strong command of the spoken and written word, so that every child at Southfield Junior School develops their love of literature through widespread reading for enjoyment. We encourage all children to become independent learners and be confident in all aspects of learning.
We believe that every child should leave our school as confident readers and writers, possessed with all the language skills essential to participate fully as a member of society.
The national curriculum for English aims to ensure that all pupils:
read easily, fluently and with good understanding
develop the habit of reading widely and often, for both pleasure and information
acquire a wide vocabulary, an understanding of grammar and knowledge of linguistic conventions for reading, writing and spoken language
appreciate our rich and varied literary heritage
write clearly, accurately and coherently, adapting their language and style in and for a range of contexts, purposes and audiences
use discussion in order to learn; they should be able to elaborate and explain clearly their understanding and ideas
are competent in the arts of speaking and listening, making formal presentations, demonstrating to others and participating in debate.
We work closely with the schools in our partnership to ensure a seamless transition from one Key Stage to the next. Designed with high-quality literature at the heart, our programme of study captures children's imaginations and promotes a love of English. The children are equipped to make secure links within the subject content alongside applying their skills to develop their usage of English as a spoken and written language. Harnessing these skills enables the children to make extended connections across other subject areas which in turn supports their learning within and beyond the subject of English.
Our programme of study is taught through building upon existing English skills and introducing and developing new ones. Discrete teaching of skills is then interwoven through cross curricular learning opportunities to embed them; instilling confidence and a 'can do' attitude. A balance of reading, spelling and writing possibilities are provided to enthuse and feed the imagination whilst engendering a more adventurous attitude to vocabulary choices. Appropriate challenge is provided through options to employ higher order thinking skills and complexity of outcome. Children who are behind age-related expectations are provided with scaffolding to support their learning and allow them to close the gaps with their peers whilst engaging in the same rich curriculum.
English Implementation
Speaking and Listening
We understand the importance of spoken language in children's development across the whole curriculum; cognitively, socially and linguistically. The quality and variety of language that children hear and speak are vital for developing their vocabulary and grammar, and their understanding for reading and writing as well as developing effective communication skills in readiness for life beyond Southfield.
We aim for children to:
have the confidence to speak clearly, fluently and coherently
be able to listen attentively with understanding and empathy
contribute to group and paired discussions effectively, making their thinking clear to themselves as well as others
Be able to prepare ideas for writing
We achieve this by providing a range of learning opportunities over the four speaking and listening strands: speaking, listening, group discussion and drama.
For example:
giving our children confidence in themselves as speakers and listeners by showing them that we value their conversations and opinions.
encourage respect for the views of others.
as adults, we model the highest standards of spoken language in our day-to-day interactions with children and other adults in our school.
helping the children to articulate their idea.
providing purposeful activities for discussion in pairs, groups or whole class situations
providing the children with the opportunity to perform to larger audiences, in assemblies and class plays.
providing opportunities to work collaboratively, reflect on talk and explore real and imagined situations through role play, hot-seating, drama and discussions.
Develop the children's ability to listen with attention and understanding in all areas of the curriculum and where necessary, asking and responding to questions appropriately.
Phonics
Where need has been identified, we use the Letters and Sounds program of teaching, learning and applying phonic knowledge, particularly for readers developing their early reading skills.
Additional provision is made in Read, Write Inc sessions for children that may require further intervention with their phonics.
Reading
Reading is embedded in the curriculum with opportunities for reading in all areas of learning. We believe that reading widely and frequently increases children's vocabulary; encountering words they would rarely hear or use in everyday speech. Reading feeds children's imaginations and opens up a treasure-house of wonder and joy for their curious, young minds.
Throughout the English curriculum children are provided with opportunities to:
undertake guided and independent comprehension tasks (Using the 'Vipers' model to teach the 7 comprehension skills of: Vocabulary, Inference, Predict, Explain, Retrieve and Summarise)
take part in shared and independent reading sessions
read a diverse range of reading books, including books, magazines and newspapers from: the school library, class book corners and book-banded reading scheme books.
engage with a selection of reading materials from different genres and subject matters.
engage with technical and subject specific texts
read aloud to their peers in a safe supportive environment
Home reading is encouraged through the school's home-school agreement and is recognised by the school as an integral and essential part of a child's development. Each child is issued with a reading record where teachers and parents can comment about how a child is progressing with their reading.
Reading challenges are offered within the school and pupils are encouraged to participate in external challenges and competitions and the annual Summer Reading Challenge at the library. World Book Day celebrations are held to further promote reading.
Spelling
To support our teaching of spelling we use the 'No Nonsense Spelling' scheme, which focuses on teaching strategies for spelling whilst embracing the knowledge of spelling conventions, patterns and rules. It includes statutory words, common exception words as well as encouraging pupils to compile their own personal spelling lists.
The scheme is delivered through five, fifteen-minute sessions across two weeks within a six-week block. The key concepts are then revisited and consolidated throughout the wider curriculum.
Children are encouraged to focus on the 'tricky' parts of a spelling, the small section of the word that they got wrong rather than seeing it as either completely correct or completely incorrect. This instills the confidence to 'have a go' engendering a more adventurous attitude to vocabulary choice.
Each week the spellings and/or spelling concept are sent home along with a learning strategy, for the children to continue practicing at home.
Additional spelling support through the SNIP Literacy Programme is used with children identified as having this need.
Grammar and Punctuation
New skills are taught discretely in a dedicated English session providing the opportunity for children to cement their new learning.
Further short writing sessions are designed to allow children to apply their new learning.
Revision of previously learned grammar skills are continuously taught in shorter sessions on a daily basis often during the English session.
There is an expectation that the children will showcase the skills taught, in their writing.
Writing
Writing is developed in response to high quality literature exposing them to a variety of vocabulary and language structures which they may not come across in the context of their daily lives.
Each term the children will produce at least one main writing outcome that is an accurate piece of writing matching the focus genre.
The children will have the opportunity to respond to the high quality texts through a series of writing tasks; the written outcomes of which are carefully considered by the class teachers to equip the children with the necessary skill set to support the main writing outcome.
Using high-quality literature will help the children to develop a strong vocabulary bank from which they can elect to use topic specific and general, high-level vocabulary within their writing.
To develop our children as writers we:
Value children as writers who have their own ideas.
Provide differentiated activities to ensure successful outcomes for all children.
Provide experiences for them to acquire confidence and a positive attitude to writing
Provide opportunities to write for a range of audiences and purposes.
Use guided and shared writing (slow writing) to model writing skills and teach how to compose, amend and edit writing.
Teach children to review and check that work makes sense and includes the features required by the task; becoming critical readers of their own and others' writing
Teach grammar and punctuation in the context of the children's writing, as well as through discrete sessions.
Teach children to develop their ability to organise and present imaginative and/or factual writing and poetry in different ways.
Teach strategies for spelling to enable children to become competent and confident spellers.
Target sheets corresponding to teachers' assessments are stuck in the back of the books, children are encouraged to find evidence for their targets in order to:
- developing their understanding of the skills used in writing
- instill the confidence to apply these to their own writing
- be able to identify these skills in other texts.
The children will have opportunities to develop their understanding of the skills that they are using in their writing and therefore are confident when identifying these skills in other texts as well as using them in their own writing.
Handwriting
We use the Debbie Hepplewhite fully cursive script to support our teaching of handwriting which is taught alongside phonic and spelling knowledge at all stages. Effective teaching of handwriting is achieved through:
accurate modelling.
direct teaching of focused sessions which may be linked with spelling, grammar or phonics objectives.
using shared and guided writing opportunities for modelling and monitoring handwriting.
providing appropriate resources and an environment that promotes good handwriting.
monitoring progress.
determining targets for development.
Differentiation
Writing :
Scaffolded pieces and joint planning
Paired work
Expectation and encouragement to manipulate vocabulary choices; complexity of grammatical structures and alteration of formality and author voice
Reading:
Variety of question levels
Scaffolded answers to comprehension questions
Different expectation for complexity and depth in answering questions
Individually levelled reading material to support and challenge
Spelling:
Individual spelling lists
Interventions
Through formative assessment children who are struggling with a task /concept will be identified and supported within the class initially. Children who continue to fall behind will be assessed to identify the barrier to their learning in order for a suitable individualised intervention to be put into place. Children who are excelling will also be identified and further challenge will be provided to deepen their understanding of the task / concept.
Inclusion
At Southfield Junior School we aim to provide appropriate opportunities and support within English to enable all pupils to achieve at the highest level possible for their individual capabilities in line with the School's inclusion policy.
Equal Opportunities
All children have an entitlement to participate fully in English, regardless of gender, race, age or ability, in accordance with the school's Equal Opportunities Policy.
Children for whom English is an additional language may receive additional support as appropriate.
Recording Work
Children's written work will be recorded in their English books.
Any paired / group work will be photocopied so that each child has a copy stuck into their book.
Each piece of work will be dated with the long date and have a title both of which will be underlined with a ruler.
All written work will use the 'write a line, miss a line' method of recording to allow space to edit and annotate.
Reading comprehension work will be recorded in the back of the English book with a clear label and date.
Grammar 'knowledge organisers' are stuck into the front of books (or available as a separate resource) enabling children to distinguish between new learning for that year and previously learned grammar expectation.
Planning
High quality literature in each class as a starting point
Medium term planning will use a five step sequence:
Imitation
Book immersion – to include text type exploration – (short writing opportunities)
Discrete skills lessons - skills and genre specific grammar required for main outcome, final piece. – (short writing opportunities)
Innovation
Slow write – scaffolded writing to practise and embed above skills
Invention
Independent writing (main outcome)
Publish
The number of lessons required within each step to be determined by the teacher and will be put into an overview with lesson titles (the focus of the lesson)
Short term planning will be completed on a weekly basis mapping out the details of the lesson overview.
Progression documents are provided and used to:
- ensure children build on prior knowledge and gain new learning throughout the school.
- avoid repeated genres as main outcomes.
- allow subject leaders to monitor coverage of skills and genres.
Environment
Bright engaging displays using relevant artefacts and reading materials
Topic specific vocabulary is displayed on working walls alongside the week's spelling focus.
The statutory spellings for each year group are displayed on the working wall and handouts of these words are provided for the children to use.
Model writes (that have been annotated to show writing features) displayed on the wall when nearing the writing of the main outcome.
Grammar, that is specific to the genre, is on the wall for the children to refer to when writing.
Reading comprehension resources should be on display for the children to refer to as well as examples of reading comprehension in action.
Dictionaries and Thesauruses are readily available
Writing / spelling frames and other support materials are readily available
Examples of good work are celebrated
Monitoring
Planning
- Progression, content, coverage, inclusion, excitement
- Ensure teachers have a secure understanding regarding expectations of delivery and outcomes
- Ensure teachers have secure subject knowledge
Learning walks
- Engagement, confidence, enthusiasm, environment, outcomes
Book looks
- inclusion, pride, presentation, quality, quantity, progression, outcomes
Data analysis
- Pira and GaPS data analysed to monitor strengths, weaknesses across the school
Moderation
- Between year group classes to ensure consistency of expectations, delivery and outcomes
- Across year groups (ie. Year 3 and Year 4)
- Whole school
Pupil voice
- Identify what has been enjoyed / not enjoyed
- Identify elements that children believe have worked for the
English Impact
PIRA and Teacher Assessments
The main methods used to assess English are the PIRA reading comprehension assessment paper and moderation of writing using age-related expectation spreadsheets. The PIRA's take place three times a year (Autumn, Spring and Summer) whereas writing assessments follow the completion of each main writing outcome (which can occur six time or more in a year).
Both assessment measures can be used to inform class teachers of gaps they need to address, it gives subject leaders an overview of English across the whole school and allows for identification of groups that need follow-up activities (interventions) and monitoring (this information can then be passed onto the SENCo, Phase leaders, SLT and Head of School).
Teachers can use the data generated flexibly. It can: assist with planning; support guided work; be used in feedback to leaders and help keep the parents informed of their child's progress. Teachers also use AfL during lessons and are continuously monitoring the immediate progress of the children. Furthermore, assessment data along with informal data (e.g. through teacher judgement) is shared with the parents twice a year through face to face parent consultations and once a year through formal reports.
Writing moderation
Writing moderation should be completed on a termly basis as part of staff meetings. This will give staff members the opportunity to ask questions and to ask other members of staff to look over their books whilst moderating progression across the school. Moderation should also be completed on a half-termly basis within each year group. Following the assessment of a main outcome, teachers within the year group should get together with books and moderate each other's work to improve consistency of marking. From this, next steps can be generated, for example grammatical areas to work on, for the upcoming term.
Class teachers to monitor: PIRA, writing grids, in-class, planning to gap-fill
Class teachers are expected to monitor and review their data from both PIRA assessments and writing moderation. They should use this information to plan subsequent lessons which are tailored to meet the needs of the children. They should be confident in knowing where their children are in terms of academic ability.
Subject leader monitoring: progress and attainment, delivery, lead staff meeting moderation, identify group trends
Subject Leaders will monitor PIRA data and writing spreadsheets using this information to ask questions and discuss with teaching staff how they are going to help their children to progress. This may be as a result of gaps identified or moving children to age-related expectations or above. The subject leaders will also be responsible for identifying trends within the data and designing action plans to match any trends identified. This information will be provided to relevant phase leaders/SLT/SENDCo/Head of School.
SENDCo: SEN progress
The SENDCo will be provided with data and information regarding SEND children and will be shown action plans to address any potential trends associated with this group of children. Additionally, subject leaders may request assistance from the SENDCo in order to support these children to make the expected progress.
Phase Leaders and SLT: writing moderation
Alongside providing data for relevant groups, the Phase Leaders and SLT will complete writing moderations on books from children that have been identified through data checks and PPRs. Identified whole school improvements can be addressed through staff meetings whereas year group specific improvements can be achieved through the completion of learning walks by subject leaders and team teaching.
Head of School: PPG, FSM & impact of attendance
The Head of School will be provided with data for the listed groups. Dialogue between subject leaders and the Head of School will take place to ensure that these children are making the expected progress. Subsequently, action plans can be put in place and relayed to staff to ensure these children are successful.