Year 4 Classes
Our Year 4 classes are taught by Mrs Vallis, Mrs Spencer and Mrs Oldridge.
The two classes are called Sycamore and Willow.
During PPA each week, the children are taught by Mrs. Law and Mrs. Wild during specialist computing and art lessons in which they learn about, practice and apply different I.T. and artistic skills to complement in-class learning. The children also learn about e-safety.
Term 1 + 2: Inventors and Inventions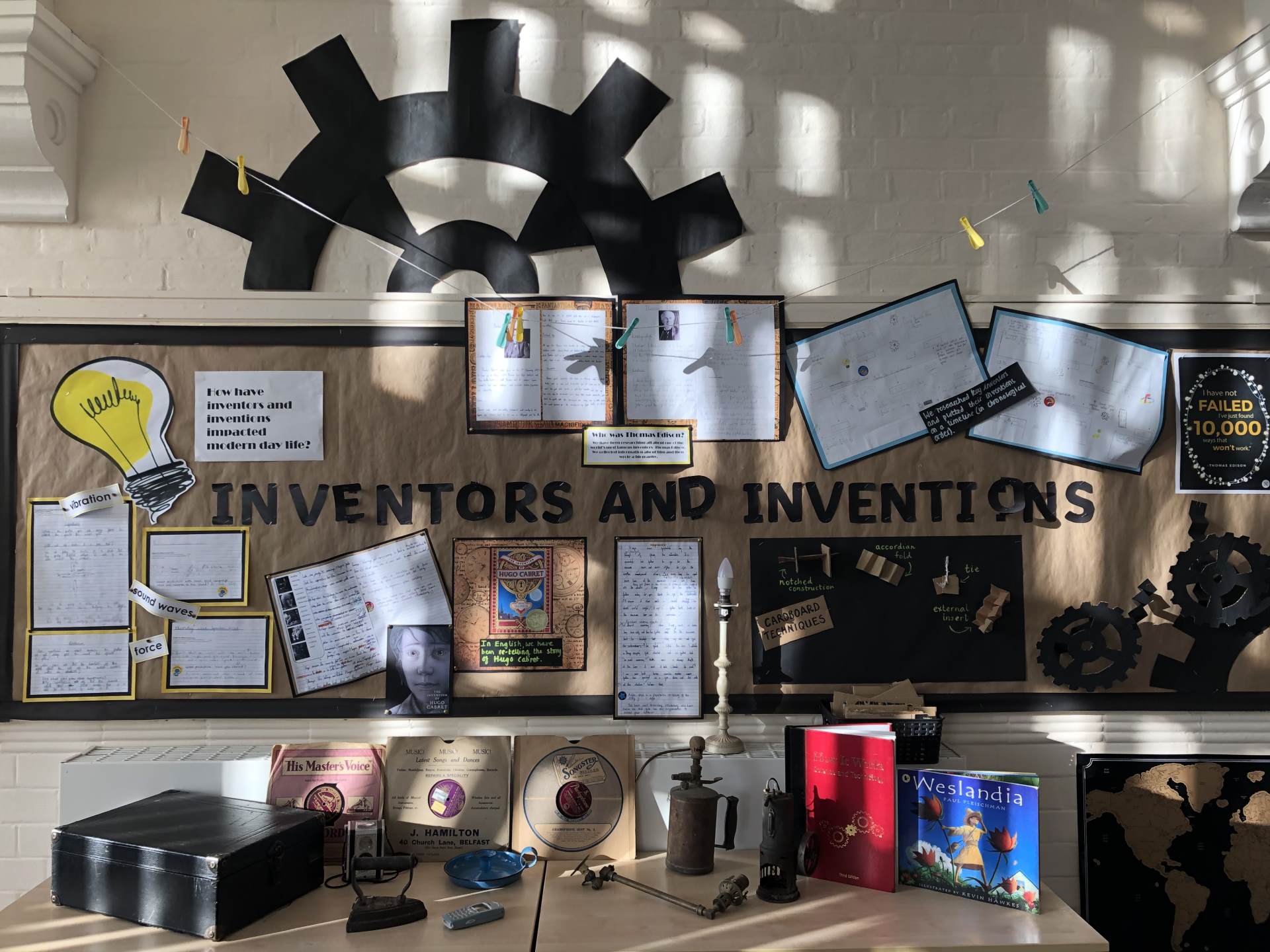 Over the course of the last two terms, we have thoroughly enjoyed our topic; Inventors and Inventions.
We started the year by researching some of the most well-known inventions that have changed the world and created a timeline to show our findings.
We then looked in detail at Thomas Edison and his invention of the lightbulb. We spent time in topic lessons researching all about him and then put our information into a biography. Check out some of them below!
Thomas Edison (part 1) Thomas Edison (part 2)
As part of our home-learning, we set the children the task of researching another inventor of their choice. Lily chose to research William Kellogg- check our her PowerPoint.
In English, we have based our writing on the story 'The Invention of Hugo Cabret.'
We spent some time exploring the characters and then re-wrote a part of the story.
Click below to read Alfie's section of Hugo Cabret:
Hugo Cabret by Alife (part 1) Hugo Cabret by Alife (part 2)
Medium Term Planning
Please see the PDF below that outlines the content of the children's learning for autumn term.
Year 4 Autumn: Inventors and Inventions
Term 1 Learning
Please see the PowerPoint below for information about our Year 4 classes and to have a look at some of the learning that has been taking place.
Our Classrooms