Year 3/4 Classes
Our three Year 3/4 classes are called Willow, Sycamore and Cherry. The Children are taught by Miss Alder, Mrs Vallis and Miss Ayres and supported by Mrs Barber, Mrs Stewart, Mrs Bushnell and Mrs Sutton.
During PPA each week, the children are taught by Mrs. Law for specialist computing lessons in which they learn about, practice and apply different I.T. skills to complement in-class learning. The children also learn about e-safety. During this time, they are also taught Art and French by Mrs Richardson and taught RE by Mrs White.
PE is on Tuesday and Thursday afternoons.
Curriculum Maps 2022-23
Please see the PDF below that outlines the content of the children's learning for Autumn term.
Curriculum Map - Technology Through Time
Term 1 & 2 - Technology Through Time
In English, the children have been working towards writing a narrative based on the book The Invention of Hugo Cabret. Here are some examples of our short burst writing: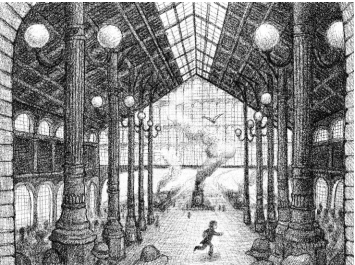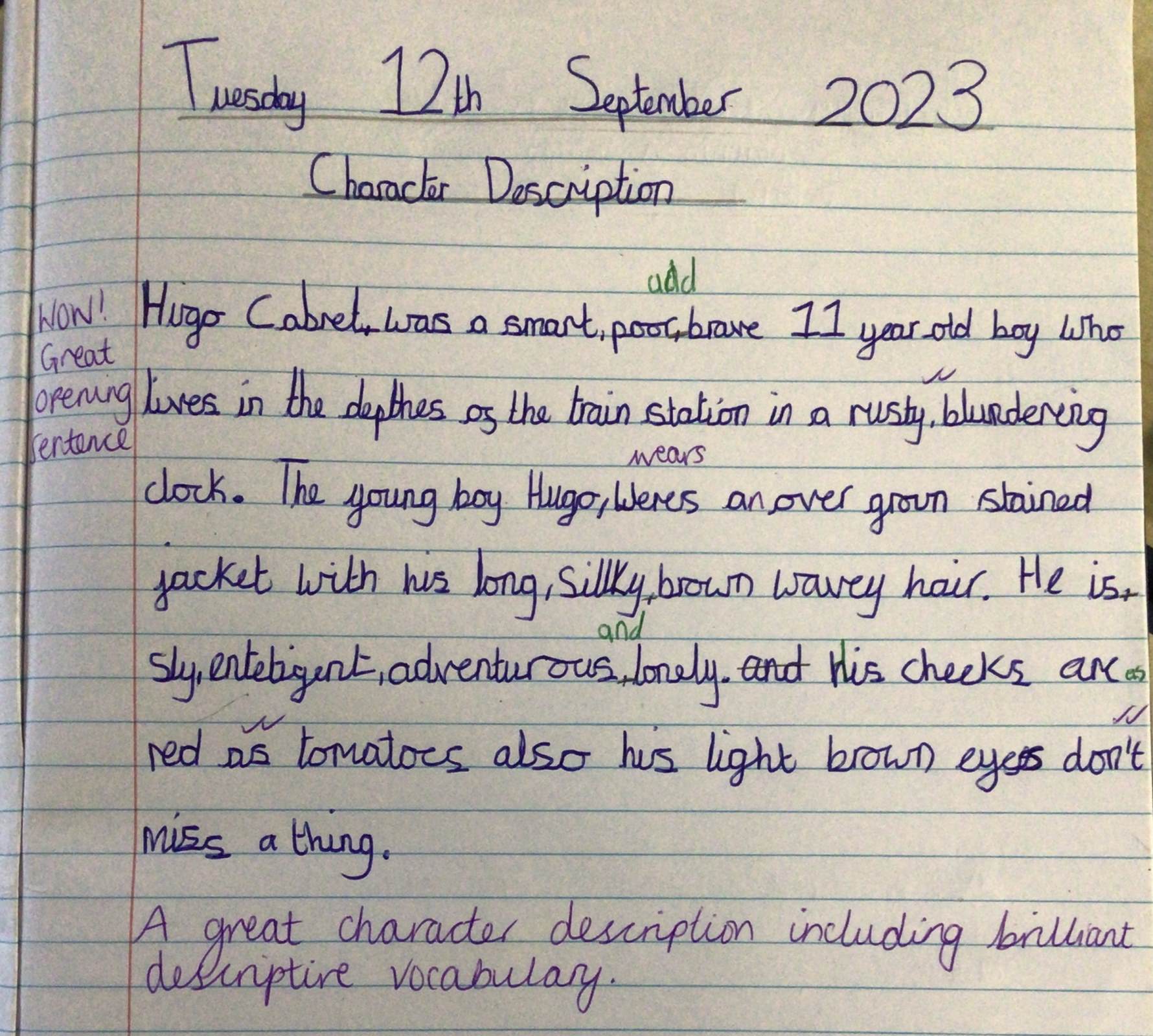 Currently Reading
In our daily read session, we are currently reading The Iron Man by Ted Hughes.
Ted Hughes's strange, compelling, fairy-tale adventure feels more relevant today than it ever has. This new edition is illustrated by Chris Mould and his Iron Man is spectacular – huge, awe-inspiring, but also vulnerable and expressive. Mould captures all the humour of Hughes's story as well as the mystery, and he is equal to the big themes the story presents, creating unforgettable images for this unforgettable fable.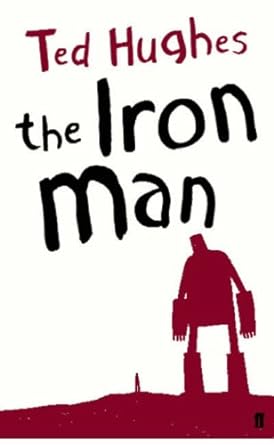 About the book...
The Iron Man came to the top of the cliff. Where had he come from? Nobody knows. How was he made? Nobody knows.
Mankind must put a stop to the dreadful destruction by the Iron Man and set a trap for him, but he cannot be kept down. Then, when a terrible monster from outer space threatens to lay waste to the planet, it is the Iron Man who finds a way to save the world.
Roald Dahl Day
In year 3 and 4, we celebrated Roald Dahl day by diving into the delicious world of Charlie and the Chocolate Factory. We took inspiration from the inventive Mr Willy Wonka and set the children the challenge of designing a new 'sweet treat' such as hot ice cream to keep you warm on a winter's day. The children impressed us with their imagination and creativity.
We completed lots of arts and crafts activities too. The children created mix media collages of Willy Wonka and perfected their water colour and sketching skills on their favourite Roald Dahl characters.