French in school
Year 6 French
The children in Year 6 have been using a programme called 'Language Angels' to help them with their journey learning French. They have been playing games and singing songs to encourage learning and make it fun.
This term our topic has been 'La date'. Days of the week, months of the year and numbers 1 - 31 are being introduced, revised and consolidated so, by the end of the unit, pupils will have the knowledge and skills to say the date and when their birthday is in French.
We have been achieving this by combining ICT skills and French, using PowerPoint and recording and embedding our voices into the presentations too. We have also been using a block-based coding programme called Scratch, to create short animations where the characters speak in French. These programmes aid writing (typing), speaking and listening skills in French.
This is a fantastic piece of code by Lois.
/i/video/French_Video.mp4
Click below to hear and see one of the PowerPoints by Jemima.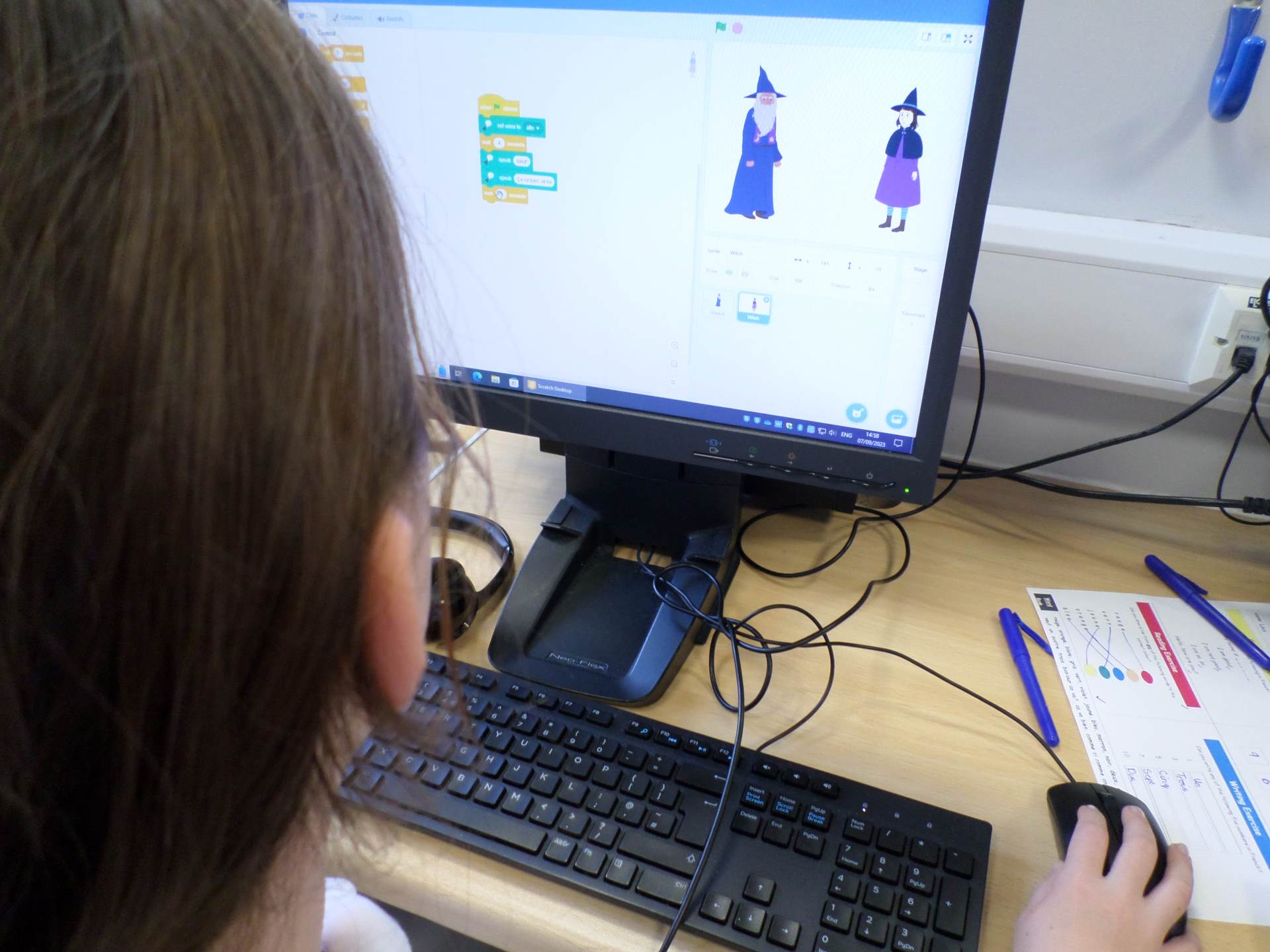 Today in French we played a game to help memorise our French sentences. Two policemen had to ask each person in their team "Quelle est la date aujourd'hui?" The children had to answer "Aujourd'hui, c'est lundi." If the policeman heard this reply they moved onto the next person until they heard "Aujourd'hui, c'est samedi." They had to then call out "Ding, Ding, Ding" to win a point for their team. We all had lots of fun while learning.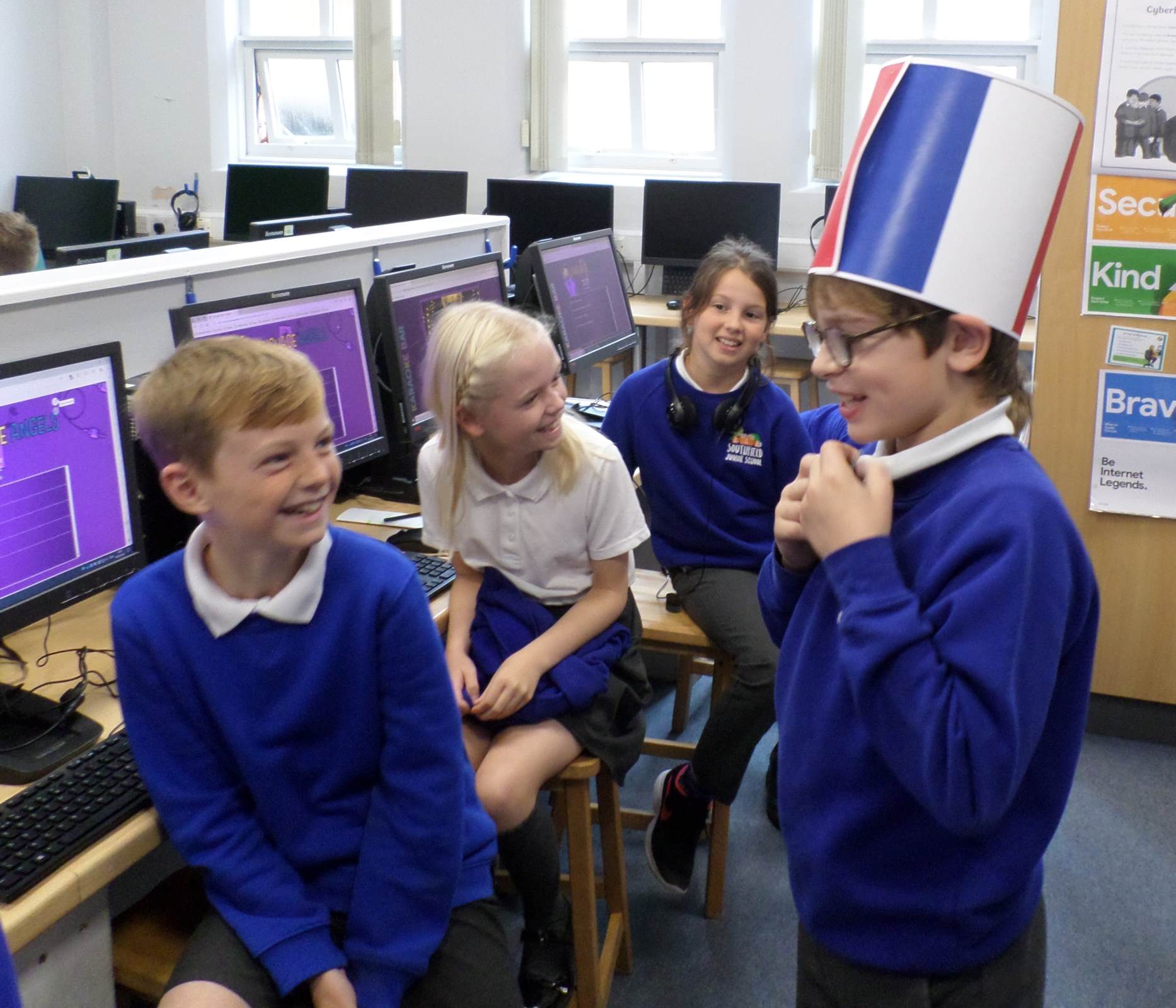 We also practised our days, months and numbers by singing songs, karaoke style.