Outdoor learning
Why do we promote outdoor learning at Southfield Junior School?
To develop confidence and self-esteem through hands-on experiences in an outdoor setting.
To encourage everyone to mix with different year groups.
To encourage social skills.
To enable children to get outside into nature, get dirty, take calculated risks and have fun.
How does it benefit the children?
Outdoor Learning helps children to grow in confidence as a result of the freedom, time and space they are given in their learning. It allows them to develop independence at their own pace.
Does it have an impact on their learning?
Outdoor Learning can be particularly effective for children who do not always feel confident in the classroom environment. Children learn to solve problems and be creative and imaginative which in turn encourages confidence and allow them to display different areas of enterprising behaviour.
Risk Assessment for Handling Animals
To look at our risk assessment for children handling animals whilst at Outdoor Learning, please click here.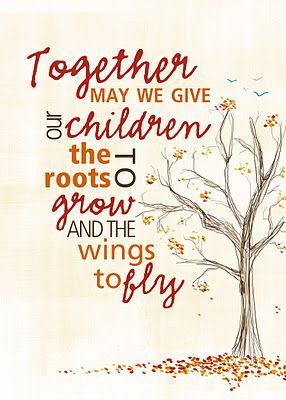 Term 1 - Amazing Autumn 2023/2024
On our first Outdoor Learning session of the year, the sun was warm and shining in the sky. This meant that it was excellent weather for our guest, Flash the tortoise. Flash is a rescue tortoise and she had not been kept well previously. Mrs Barber pointed out that this was displayed by the markings and shape of her shell. She lived up to her name and moved quite quickly when her favourite clover leaves were in sight.
The children were enthralled and enjoyed feeding her, Flash enjoyed it too.
The next job after cleaning our hands was to get the apples down out the large trees in the playground. Due to the 'strange' summer weather we have had this year, this was not such an easy task. The children climbed the trees, remembering to use the '3 points of contact at all times' rule but the apples were few and far between. We had to send Mrs Barber up while Mrs Law shouted encouragement and took the photos!
Next week we will be using them to make apple crumble.
What a change to the weather this week, the rain was torrential. Just as well we were inside making apple crumbles!
Apples picked and washed the children set about peeling and chopping at one end of the table. (After a safety talk on how to handle a peeler and knife). At the other end the children carefully measured out the dry ingredients. Then the fun bit, mixing it all by hand.
Apples all chopped and ready to go in the pot. Everyone had a turn at stirring, to make sure that it didn't burn.
The cooked apples were added to the foil trays by Mrs Barber, they were then left to cool slightly before the children added on the crumble mix. It was lovely to see the children engaged in all of the tasks today. The final job was the washing up but we only had two helpers for that task! Thank you. :)
We were blessed with another beautiful afternoon which allowed us to go further afield. Once we were kitted up with wellington boots, yellow vests, medical kits etc we set off for a walk to one of the forest areas of the Old Golf Course. We were searching for leaves and sticks to make autumn pictures. The children had a good run around and they saw horses, sheep and a little ladybird which we did not disturb. The colours on the silver birch trees were amazing too.
We then all sat down in the sunshine and admired the view, we played I-Spy and drank hot chocolate. We sat still and listened to the wind in the trees and the birds flying by. A perfect way to end the afternoon.
Nothing to do with Autumn other than you should always eat food to get you ready for winter! Squirrels are hiding food away and people are starting to eat comfort food as the days get colder. So, with that in mind, and the fact that the children enjoy baking, we made Rocky Road. Yum!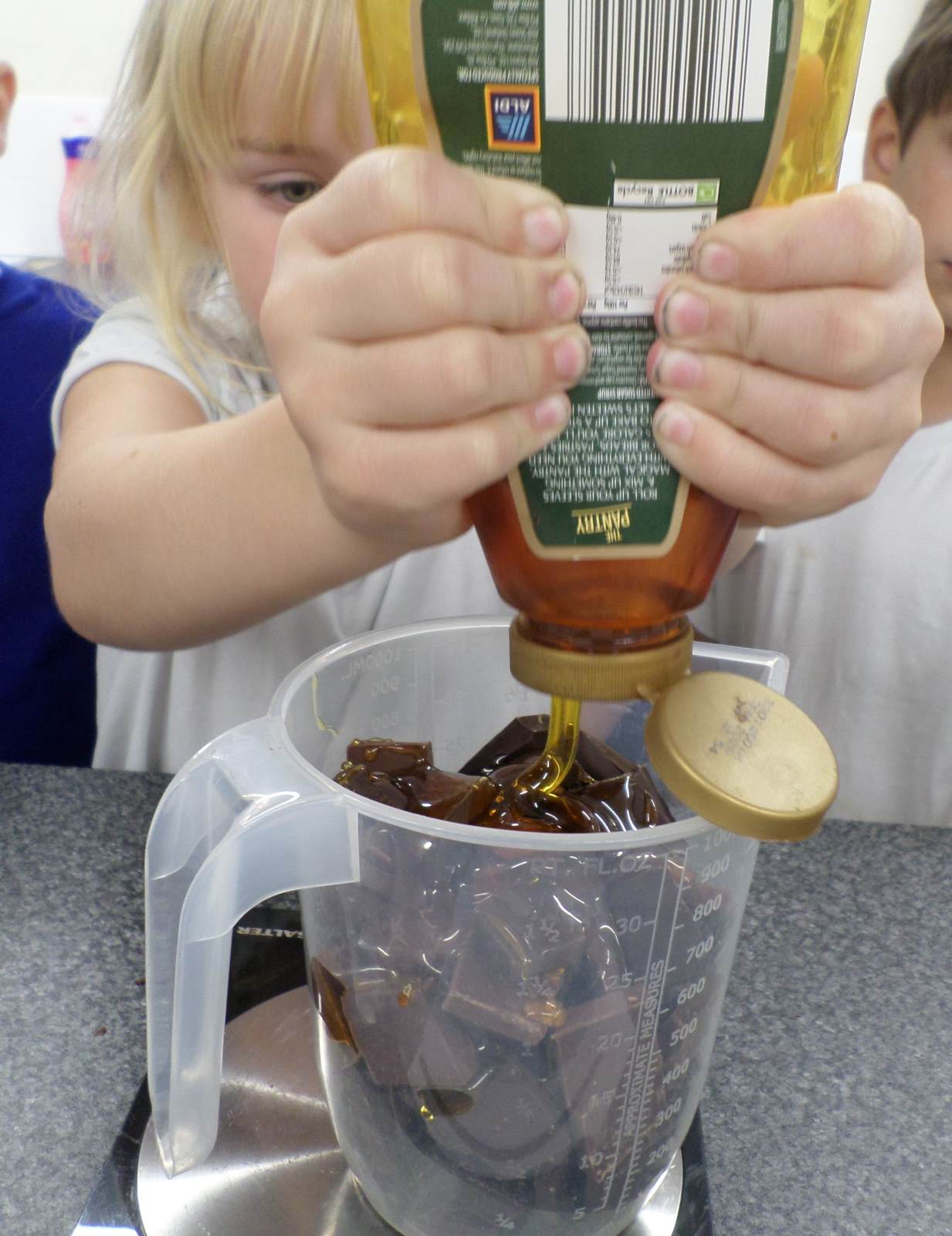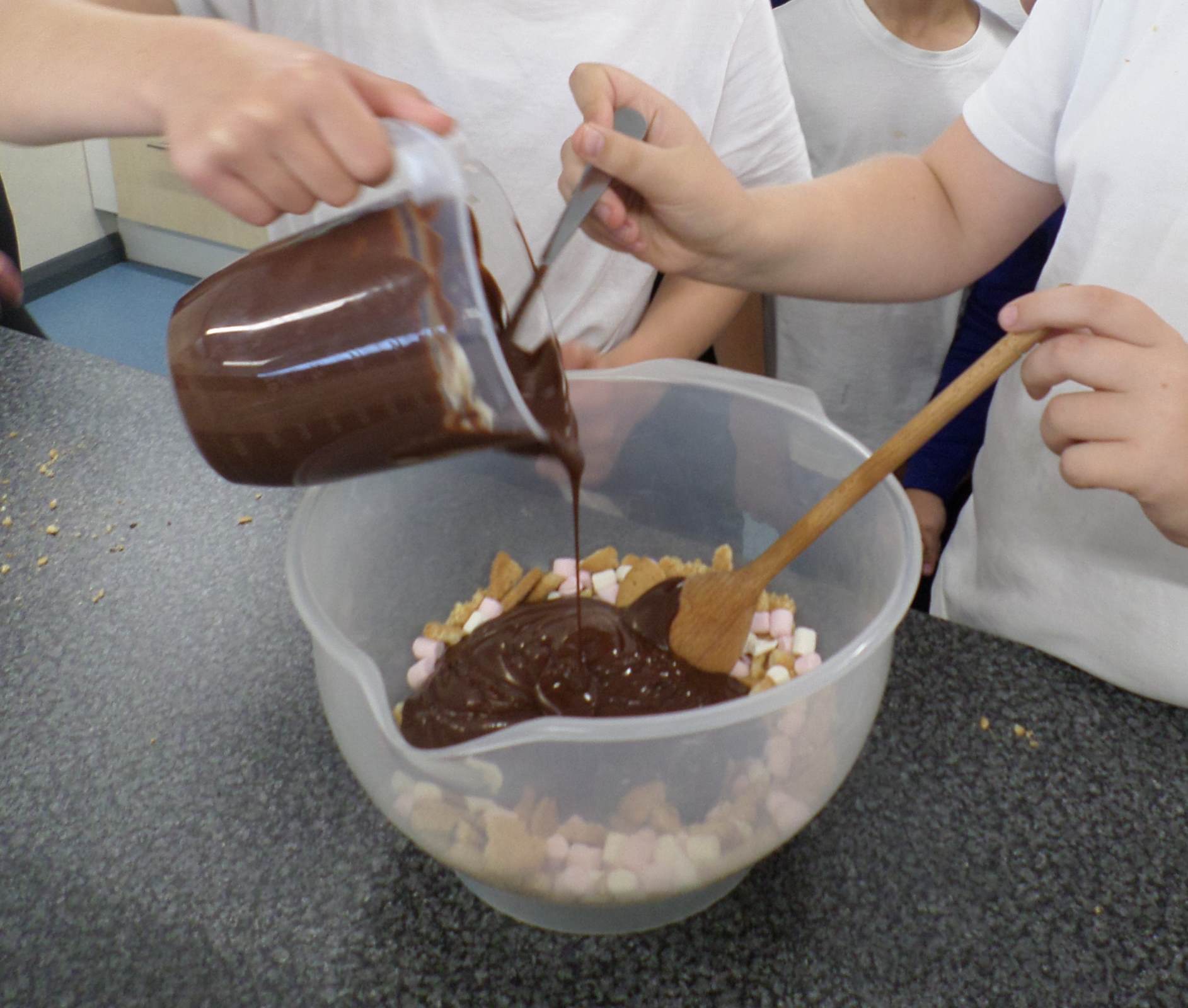 Another beautiful day for Outdoor Learning. We spent some of it outside learning about Lady the Black Labrador who used to be employed by the RAF. The children took turns taking her for a walk in the school grounds. To be honest, the children were taken for a walk by Lady!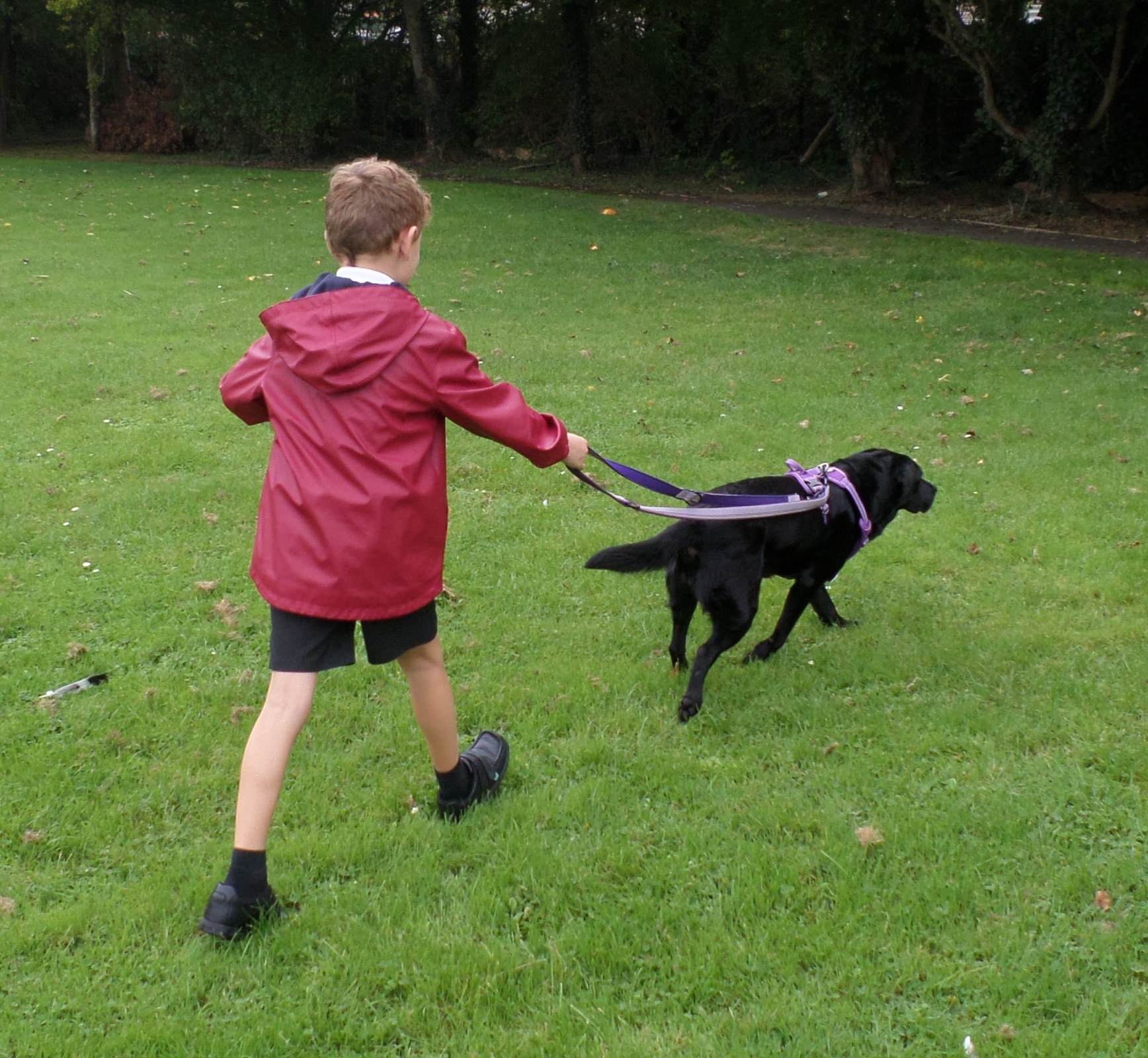 Once inside the children were able to listen through a stethoscope to Lady's heart beating. The smile on the children's faces was just amazing to see when they actually heard it. Mrs Barber, who is Lady's owner, explained how stroking a dog can be good for your mental health and good for the dog too.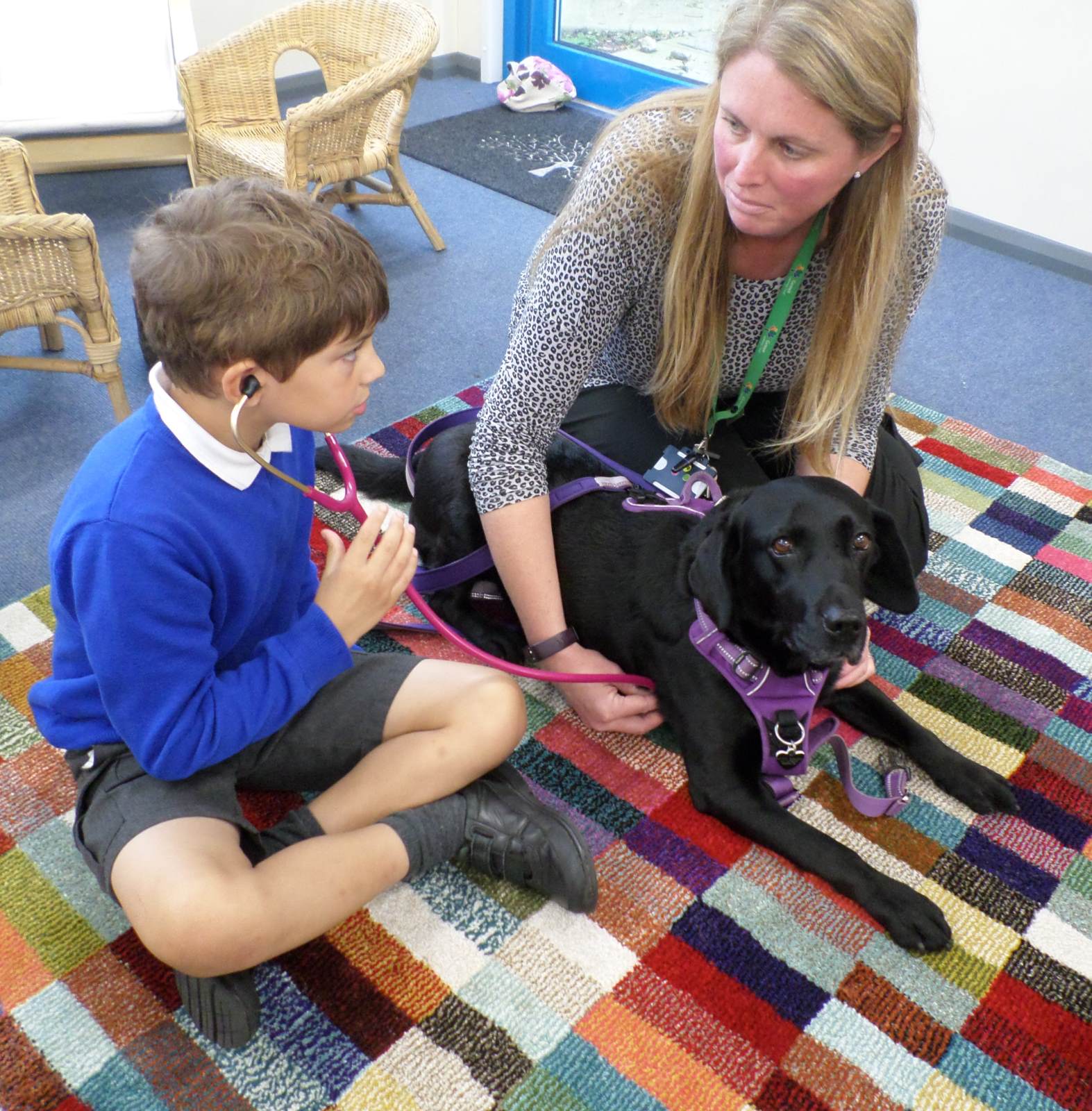 We finally got round to creating our leaf pictures from the items they collected previously. The children had lots of fun making them and they looked really effective.
For our final week before the end of term 1, the children decided it would be a great idea to do some litter picking around the school playground and field. Our children at Southfield Junior School are brilliant at putting their rubbish in the bin. However, after every break time, large crows come into the playground to clear up any crumbs. They also go into the bins and pull out the rubbish to see if they can find anything else tasty to eat! It was great to get outside have a run about in the wind and do a great job of rubbish picking at the same time.
Term 2
What a wet start to Term 2, rain, rain and more rain. Lucky for us we had activities to do indoors when the showers came on. We had previously collected twigs, so we went outside to gather leaves, which because of the recent weather, were in great supply. Back inside to the warm, we discussed the safe use of fireworks and how they can affect animals. We used our sticks and leaves to make woodland sparklers.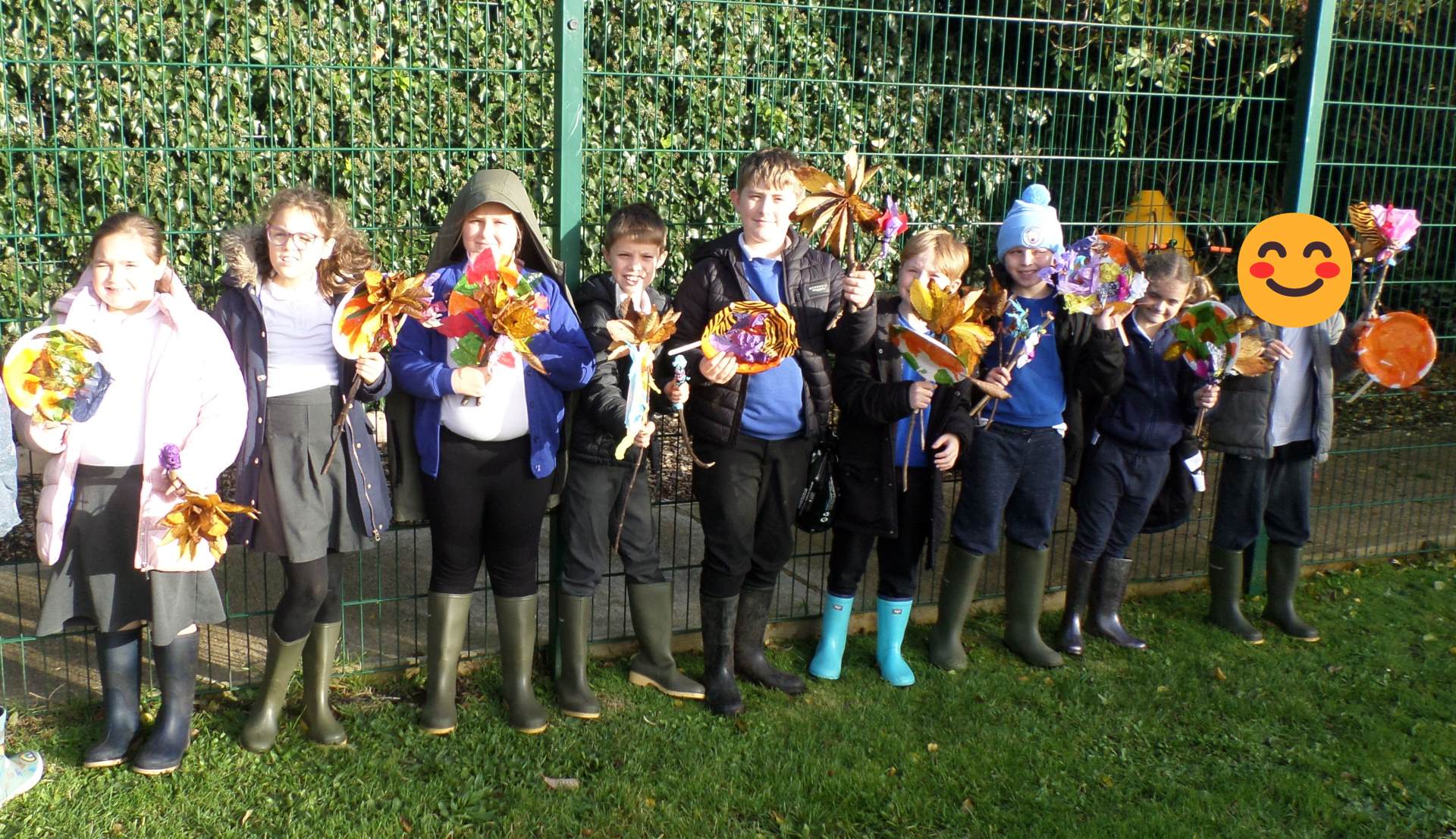 Lady, an Ex RAF Explosives Search Dog, came to visit and demonstrate how good she was at sniffing things out. Lady demonstrated her skills, looking for treats not bombs! We then tried the same task with the children but they didn't find it so easy, they had to guess. Their noses were not as good but they still all got a treat!
We told them all about the red poppies worn at this time of year and then about the introduction of the purple poppy for animals in 2006. These were to honour animals like horses, dogs and pigeons who were recruited into the war effort to help humans with their unique abilities. Afterwards, the children each made a felt purple poppy, which I think look amazing.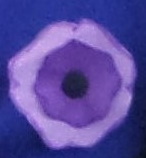 The children had an adventurous afternoon in the school forest area. They were given two large tarpaulins, two pieces of hessian, two large pieces of camouflage and some string and given the task of building a den! They worked together brilliantly as a team, sourcing out the best area. Once decided, they set about putting it all together. They secured the base then used the trees to support the roof.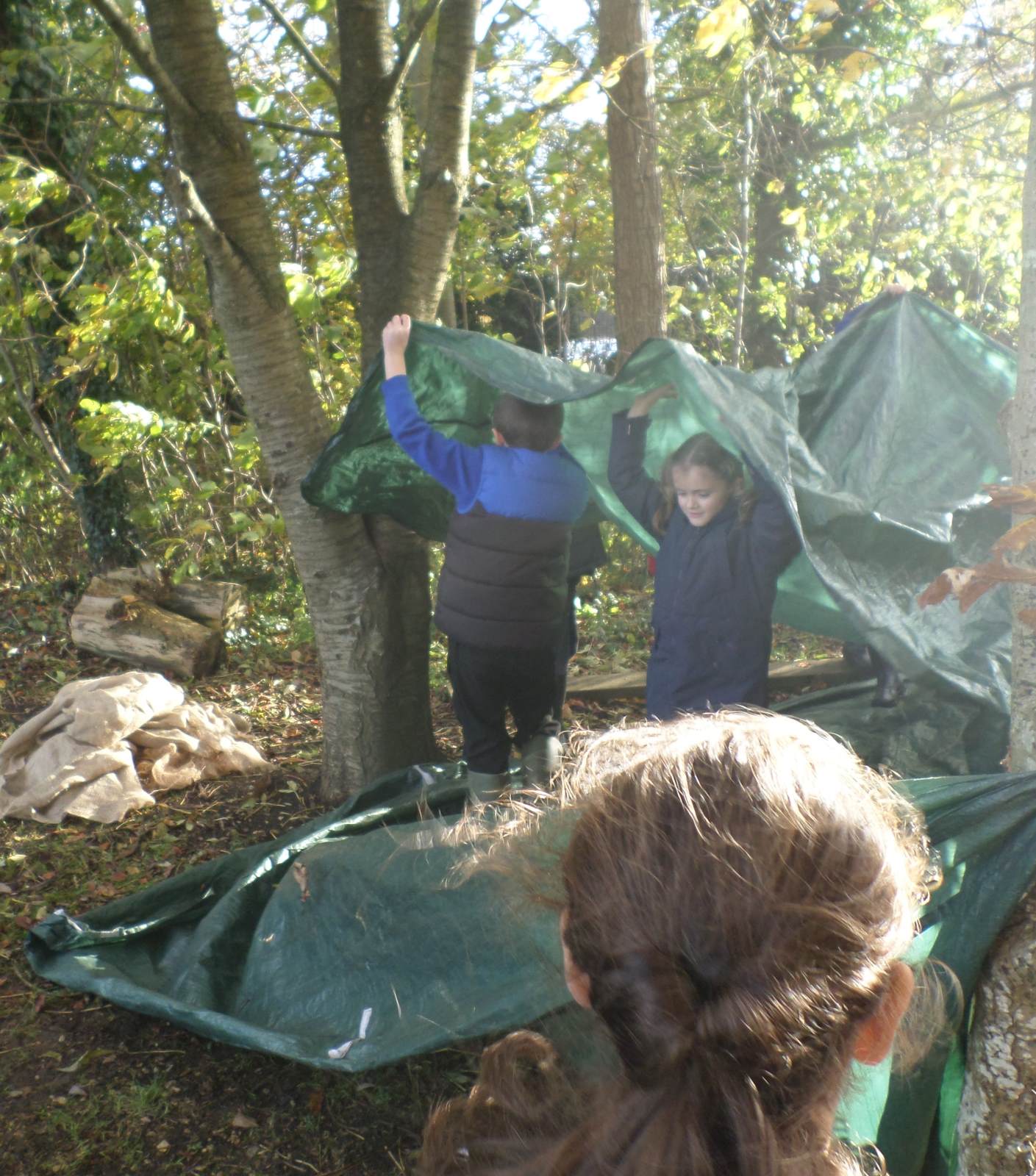 Once the roof was added the sides were tied together to keep out the wind.
When their structure was complete they went inside and had a lovely warming drink of hot chocolate. Then sadly we had to take it all back down again which was still lots of fun.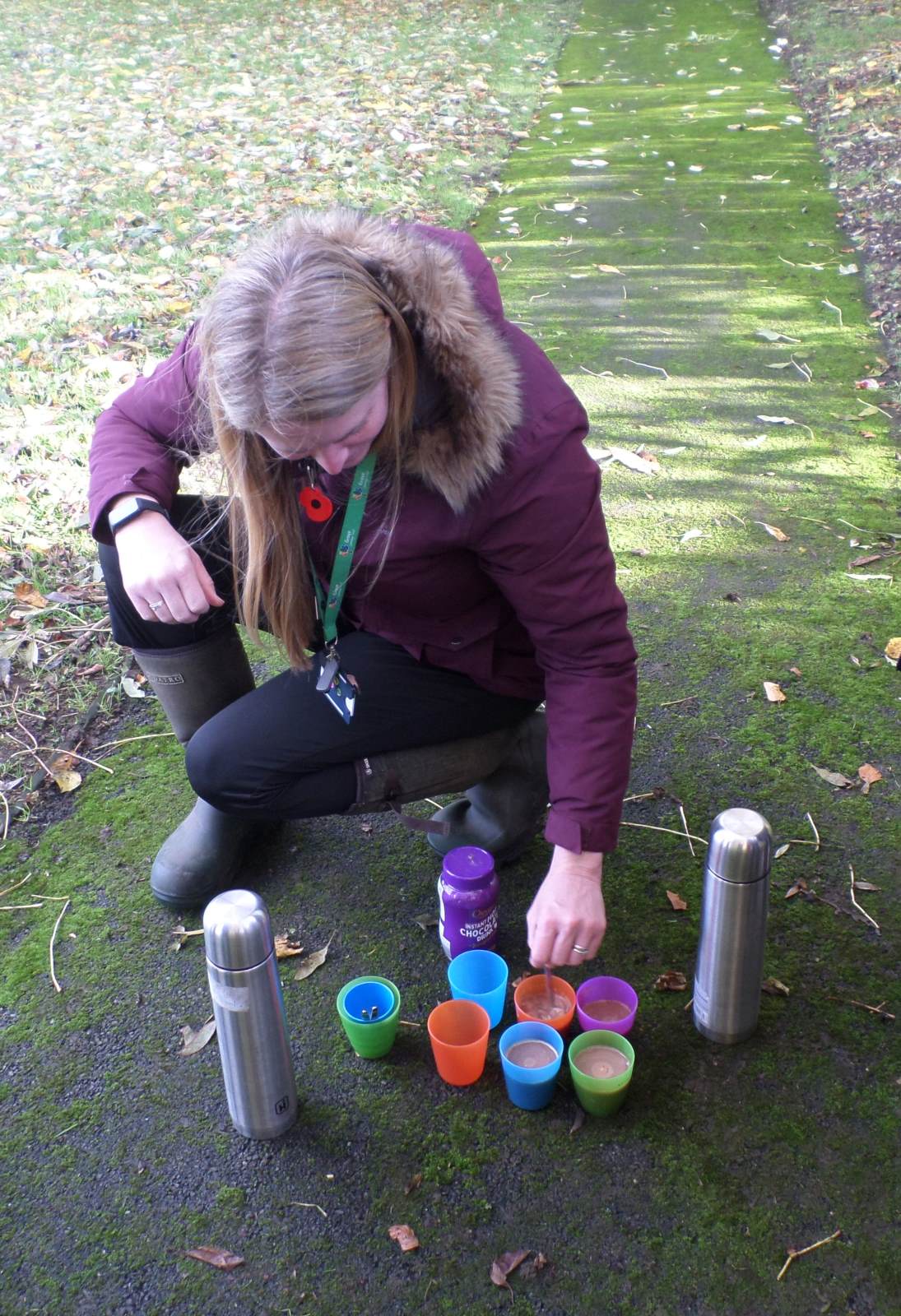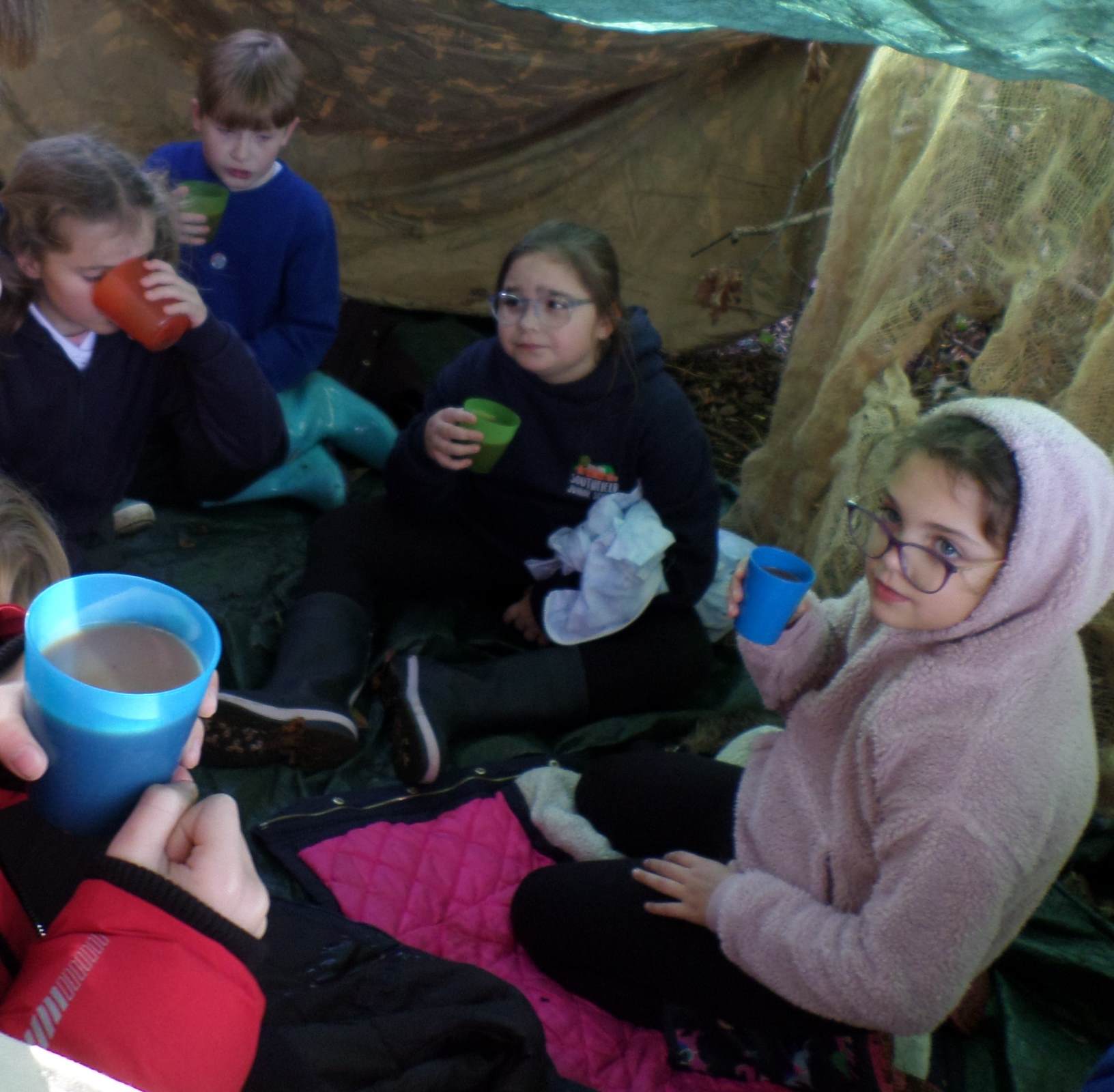 Today was a cold winters day, and what better way to spend the afternoon with a challenge! We were tasked to create a large piece of leaf art, and we accepted and completed that challenge with enthusiasm. It certainly kept everyone warm while they ran about collecting leaves and sticks. To be honest we were aiming to create a large lion, however, we ended up with a bear, an amazing bear at that. The children used different colours of leaves to create different areas of the bears face. I hope you agree that they did a smashing job.
To demonstrate the size of the bear the children took turns laying down on the ground beside it.